Jenna Wolfe and Stephanie Gosk Come Out as Gay and Announce Baby on the Way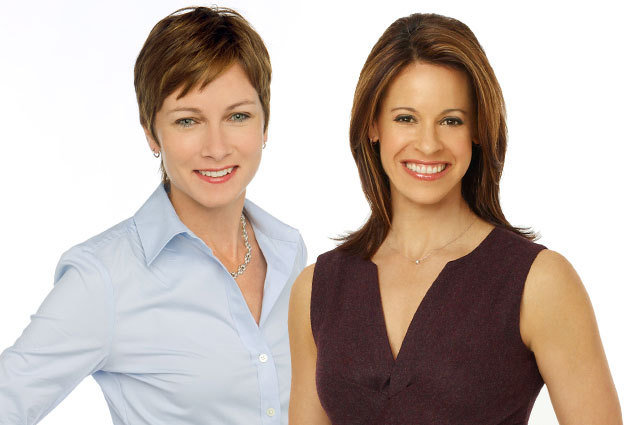 While the Supreme Court continues to hear arguments for and against marriage equality, with the Defense of Marriage Act on the docket Wednesday, Jenna Wolfe and Stephanie Gosk have decided to share some exciting news. Not only is Wolfe expecting her first child, but the Today weekend anchor has also publicly come out as gay with her partner, Gosk.
"This is the most exciting thing that has ever happened to us," the Wolfe, 39, tells People magazine. "But I don't want to bring my daughter into a world where I'm not comfortable telling everyone who I am and who her mother is."
RELATED: Hollywood Reacts to Supreme Court Proposition 8 Hearing
Wolfe has been with Gosk, a 40-year-old NBC correspondent, for three years now, and they started talking about having a family of their own last year. "We were constantly on the road, juggling a thousand balls at once," she says. "It's a miracle we got it all together."
And while a wedding is in the future for the happy couple, they are more excited about having a baby. "In a way, we can't wait to start," Wolfe says. "Stephanie keeps saying, 'Hurry up! What's taking so long?' And I'm like, '[The baby's] cooking!'"
Followe Lindsey on Twitter @LDiMat.
[Photo Credit: NBC]
---
You Might Also Like:


15 Oscar-Winning Nude Scenes


10 Insane 'Star Wars' Moments You Didn't Notice