Jenni Rivera's Tragic Death: Celebrity Friends and Fans Pay Tribute on Twitter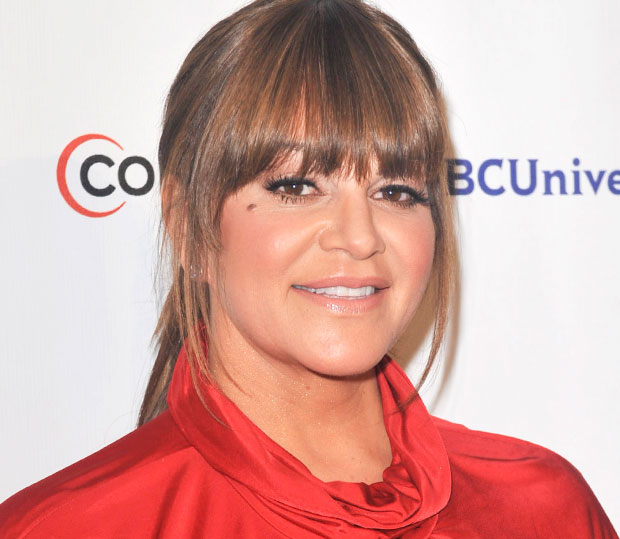 On Sunday, fans of Jenni Rivera were shocked to learn the Latin singing and reality TV star was presumed dead after her plane — which took off from Monterrey, Mexico Sunday — went missing. When Mexican authorities began reporting that remains from an aircraft believed to be holding Rivera and six others were discovered, fans — famous and otherwise — took to Twitter to mourn the star, well-known for the mun2 series, I Love Jenni. Read below to see how Hollywood is paying tribute to the singer.
RIP Jenni Rivera… bit.ly/TPt76q
— Russell Simmons (@UncleRUSH) December 10, 2012
Our deepest sympathy to the family & fans of @jennirivera & those that accompanied her on what was to be her last voyage. Rest in peace…
— Gloria Estefan (@GloriaEstefan) December 10, 2012
Esto es triste. Un poco en shock. Mucha paz para su familia. RT @elnuevodia: Desaparece avión en q viajaba Jenni Rivera end.pr/U6TMch
— Ricky Martin (@ricky_martin) December 9, 2012
Rest in peace @jenniriveraYou will me missed. My condolences go out to the Rivera family. instagr.am/p/TCVo6YTN2C/
— Kat DeLuna (@KatDeLuna) December 10, 2012
"@sandrablue925: @evalongoria She was a great lady, and did a lot for the Latino community. She will be missed." RIP Jenni Rivera
— Eva Longoria (@EvaLongoria) December 10, 2012
#Jenni was such an inspiration to so many & definitely made an impact in the Hispanic community! RÎP Jenni Rivera! R??R with your love ones??
— La Toya Jackson (@latoyajackson) December 10, 2012
Heard confirmed news about our dear @jennirivera.. this breaks my heart in a million pieces.. it is just a huge loss for our community.
— Wilmer Valderrama (@WValderrama) December 10, 2012
Spent some time with Jenni Rivera recently. What an amazing lady… Cool, smart, funny & talented. Such a travesty… God Bless her family
— Mario Lopez (@MarioLopezExtra) December 9, 2012
I highly respected #JenniRivera 4 being a gr8 performer but more then tht being real & gr8 example 4 us all que dios la bendiga &may she RIP
— Pitbull (@Pitbull) December 9, 2012
So sad!! Praying for Jenni Rivera's children and family and the passengers families. Que dios los bendigan!! Descansen en paz…
— Jennifer Lopez (@JLo) December 10, 2012
Praying for Jenni Rivera and her family.
— Adrienne Bailon (@Adrienne_Bailon) December 9, 2012
This is a tragedy! RIP Jenni Rivera prayers are with her family right now ow.ly/fXlQQ
— Loren Ridinger (@lorenridinger) December 10, 2012
[Photo Credit: Apega/Wenn]
More: