Jennifer Aniston, Keith Urban, and More Melt Hearts in 'Hey St. Jude' Video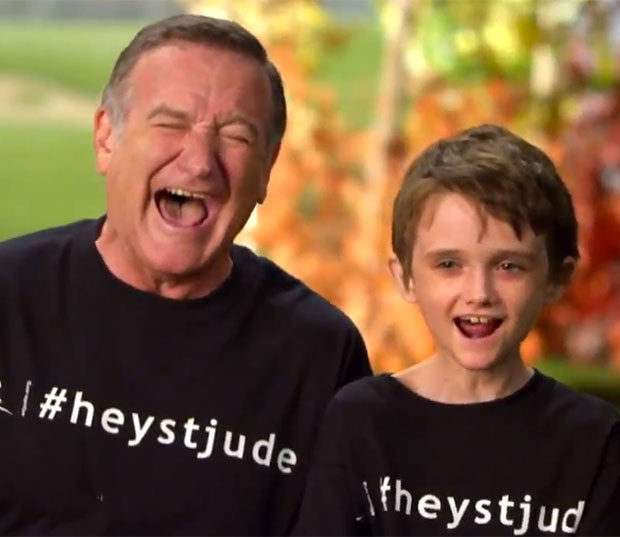 We certainly enjoy when our favorite celebrities commit a major faux pas, have a wardrobe malfunction, or generally behave like children. But when stars use their fame to help others, there is nothing better.
In a heartwarming bit of news, Jennifer Aniston, Malin Akerman, Lady Antebellum, Jack Nicholson, Keith Urban, and Ellen DeGeneres are just a few of the many celebrities who make an appearance in Hey St. Jude, a music video debuted by St. Jude Children's Research Hospital. The video, appropriately set to the tune of the popular Beatles' song "Hey Jude," hit YouTube on Wednesday as a part of the hospital's year-long celebration of its 50th anniversary.
The video was created to raise money for St. Jude to help kids battling cancer and other deadly diseases. After watching the video, you can donate $5, buy the #heystjude shirt worn by the kids and celebrities in the video for $35, thank the stars who appeared in the video, or share it on Twitter or Facebook.
[Photo Credit: St. Jude Children's Hospital]
More:
Neil Patrick Harris' Is Writing a Memoir: What Should He Include in It?
Antonio Sabato Jr. and Cheryl Moana Are Married
Dear Justin Bieber, Consumer Reports Totally Hates Your Stupid Car
From Our Partners:

Russell Brand Blames Katy Perry Divorce on Incompatibility
(Celebuzz)

(Celebuzz)