Jennifer Aniston Swims with Jimmy Kimmel… and Is Pregnant with Triplets? — VIDEO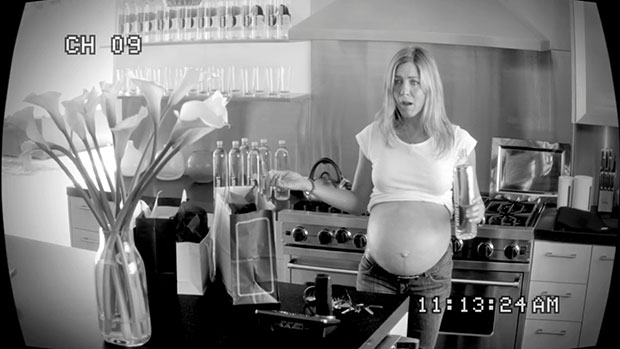 In a new video, Jennifer Aniston unveils a big secret: She's pregnant with triplets! But calm yourself, tabloids — the actress only pretend prenatal in an ad for SmartWater.
Poking fun at her status as a living and breathing headline, Aniston released a follow-up video to her first viral ad for the health-conscious water company, this time appealing to some famous friends to push the product. Watch the video below to witness Aniston's double life and look for cameos from Ryan Seacrest, Jimmy Kimmel, and, quite possibly, Kim Zolciak's hair.
Follow Lindsey on Twitter @LDiMat.
[Photo Credit: SmartWater]
More:
Jennifer Aniston and Justin Theroux ENGAGED!
John Mayer Likes Girls in Bikinis — Well Played, Katy Perry
What's in a Name? Jennifer Aniston's Movie Titles Mirror Her Relationships
From Our Partners:

Blake Lively Debuts Wedding Ring, Kisses Husband Ryan Reynolds — PHOTO
(Celebuzz)

(Celebuzz)