Jennifer Hudson to Perform Live at the Super Bowl with the Sandy Hook Chorus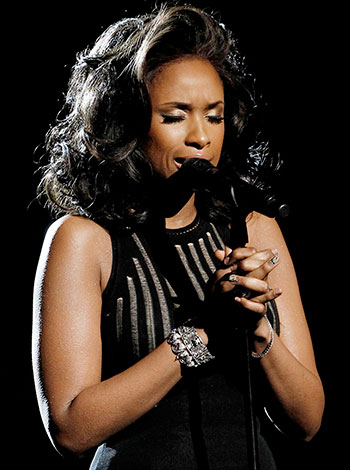 While America will be celebrating one of its favorite pastimes this upcoming Sunday, it will also be remembering the tragic shooting that took place in Newtown, Conn. on Dec 14., when 26 children and faculty members that were brutally killed at Sandy Hook Elementary School. To honor the victims, Jennifer Hudson and 26 students from the school will be performing "America the Beautiful" during the Super Bowl XLVII pregame, NFL spokesperson Brian McCarthy said, according to USA Today. They are scheduled to perform shortly after Alicia Keys sings the National Anthem.
For Hudson, this performance will mark the second time that she has performed at the Super Bowl, and must carry a special personal significance due to the tragedies she herself has faced. Shortly after her mother, brother, and nephew were killed during a shooting in 2008, Hudson took a three-month break from the limelight. She didn't resume her public appearances until Super Bowl XLIII, where she sang the National Anthem.
On Sunday, Hudson and the chorus, will be putting on a performance that is sure to touch the hearts of everyone who watches.
Follow Lindsey on Twitter @LDiMat.
[Photo Credit: Matt Sayles/AP Photo]
More:
Beyonce Heats Up Super Bowl Rehearsal — PICS
Super Bowl: Nipplegate, Prince's Guitar Phallus and 6 Other Halftime Show Controversies
Some Morons Think Neil Patrick Harris' Super Bowl Ad Mocks Christianity
40 Hottest Celebrity TwitPics of January (Vh1)

'Star Wars' vs. 'Star Trek': 15 Insane, Awesome Mashups (Moviefone)