Happy Birthday, Jennifer Lawrence! 23 Roles We'd Love to See Her Take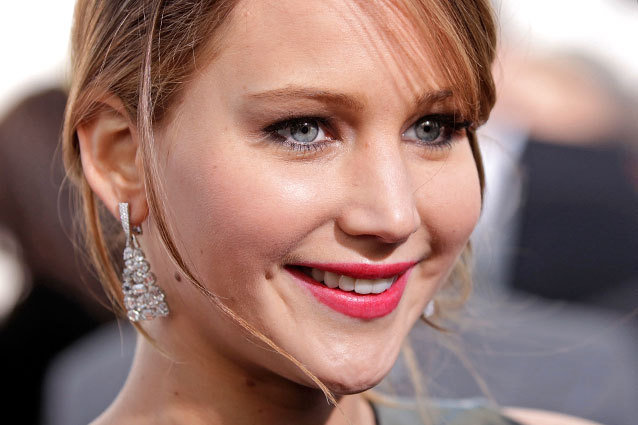 If you judge only by her Oscar-winning performance in The Silver Linings Playbook, you might think that Jennifer Lawrence is well into her 30s. Her performance in David O. Russell's dramedy was so mature and compelling that it's hard to believe she's a mere 23. Yes, the Hunger Games star turns 23 today, Aug. 15, and we're pleased to celebrate what promises to be a long and varied future in the cinema. But what exactly do the coming years have in store for JLaw? After Catching Fire and the Mockingjay movies, and Russell's next picture American Hustle, where will Lawrence take her career? We have some suggestions — or wishes — for Lawrence's career.
23 Roles We'd Love to See Jennifer Lawrence Take
1) Kat Stratford in a 10 Things I Hate About You remake. If she can play 30-year-olds now, she can play high schoolers. And yes, she can manage a bitchface.
2) Jaina Solo, daughter of Leia and Han, in Star Wars VII. Imagine Lawrence levitating X-Wings, cutting up Tauntauns, and stopping by Tosche Station for power converters.
3) Ophelia in a Hamlet adaptation. She can do crazy, we've seen it.
4) At the center of her own Showtime series, a la The United States of Tara or Weeds — a loony young mom with a plot-defining secret.
5) Headlining a Victorian era period piece. Imagine the costumes.
6) Playing Elaine in a Seinfeld movie. Obviously, no one is ever going to make a Seinfeld movie. And if they did, they'd probably cast the actors who were actually on Seinfeld. But imagine it… just imagine it…
7) In a Wes Anderson movie, playing (as per Wes Anderson tradition) a dead-eyed, monotone, nihilistic femme fatale. We buy it.
8) Molly Ringwald's role in a Sixteen Candles remake. Sixteen might be pushing it… how about Twenty-One Candles? Not quite the same ring, but that gives us an idea!
9) Taking Sean Penn's role in a gender-swapping 21 Grams remake!
10) Playing Paul Rudd's daughter in a movie that stars Steve Martin as his dad and Dick Van Dyke as his dad. This is actually an idea that we've been working on for quite some time…

11) Remember My Boys on TBS? That show was pretty good, right? Well, if she was in it, it would have been awesome. Do that.
12) Cher's role in a Mermaids remake.
13) Julia Roberts' role in a Pretty Woman remake.
14) Faye Dunaway's role in a Chinatown remake.
15) Playing herself in a Charlie Kaufman movie about how, in "reality," she's a horrible Machiavellian sociopath.
16) Taking on a Ripley-like role in the follow-up to Prometheus.
17) Becky Sharp in a Vanity Fair adaptation.
18) Samus Aran in a Metroid adaptation.
19) Princess Zelda in a film adaptation of Ocarina of Time, which is incredibly necessary.
20) Janis Joplin in a biographical picture about her life and work.
21) Playing all five sisters in a black comedy about strikingly different quintuplets.
22) The verbose, death-obsessed heroine in a Woody Allen movie.
23) The 13th Doctor.
Follow Michael Arbeiter on Twitter @MichaelArbeiter | Follow hollywood.com on Twitter @hollywood_com
More:
Jennifer Lawrence to Star in 'The Rules of Inheritance'
Jennifer Lawrence Is a Giant (The Meme)
Jennifer Lawrence in 'X-Men: Days of Future Past'
---
From Our Partners


Battle of the Bikini Bodies (Celebuzz)


Complete Guide to Strippers in Movies and TV (Vh1)