Jennifer Lawrence Lets Loose on Spanish TV Show — Video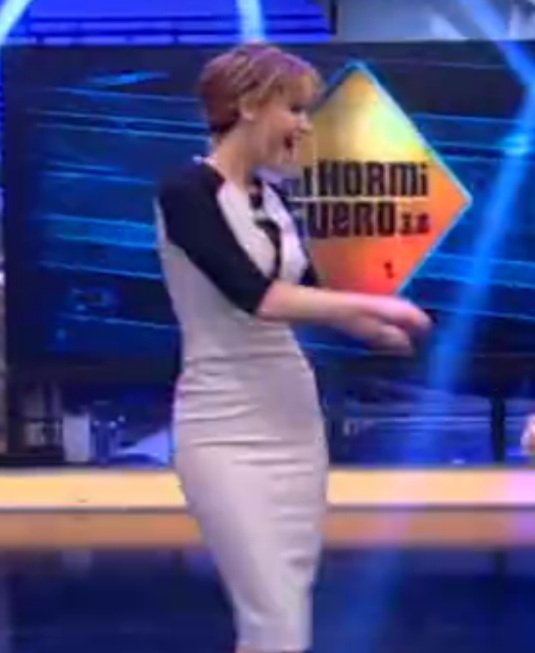 Jennifer Lawrence may be serious on-screen while fighting for her life in The Hunger Games, but she's seriously entertaining off-screen while dancing for our entertainment. During an appearance on the Spanish television show El Hormiguero, the actress also known as Katniss Everdeen showed off moves that would even make President Snow smile.
The actress has cause to celebrate: Lionsgate has nearly tapped a new director, Francis Lawrence, to head up the Hunger Games sequel Catching Fire. With Lawrence poised to fill Gary Ross' shoes, the Catching Fire team can start getting to work. (And 2013 can't come soon enough for us Hunger Games fans. Please just hold off a little longer, 2012 apocalypse.) 
Check out Lawrence breaking it down in the video below. Who else feels like dancing in anticipation of next year's Catching Fire?
More:
Catching Fire to Catch Director Francis Lawrence
Serena: Jennifer Lawrence Drops 'Hunger Games' for Bradley Cooper and Class