Jennifer Lawrence: Ready to Use 'Hunger Games' Skills to Kill Home Intruders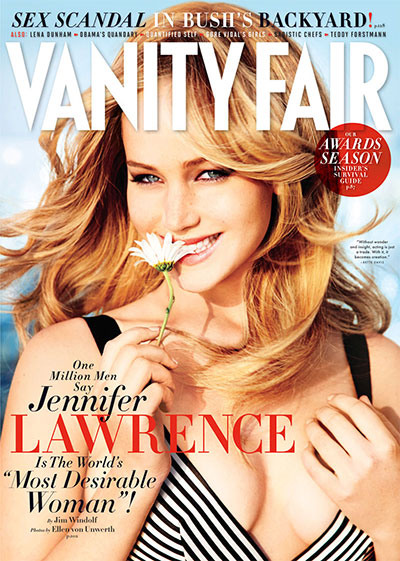 Jennifer Lawrence trained extensively with an archery coach in order to play Katniss Everdeen in The Hunger Games — the movie that took Lawrence from indie film darling to international superstar — and while her hours with a bow often left her bruised and sore, Lawrence's coach tells Hollywood.com that by the time the cameras roleld, Lawrence looked ready for the Olympics. Now, Lawrence is using her proficiency with a bow to become a real-life Katniss and protect herself from home invaders. 
PICS: 'Hunger Games' Cast: Before They Were Famous 
"One time I actually used it for defense," Lawrence reveals in the February 2013 issue of Vanity Fair. "I pulled into my garage and I heard men in my house. And I was like, 'I'm not letting them take my stuff. I had just gotten back from training, so I had the bow and arrows in the back of my car," she says. "I went to my car and I put this quiver on me and I had my bow and I loaded it and I'm walking up the stairs. And I look, and my patio doors were open, and there were guys working right there, and I was like, 'Heyyy, how you doin'?'"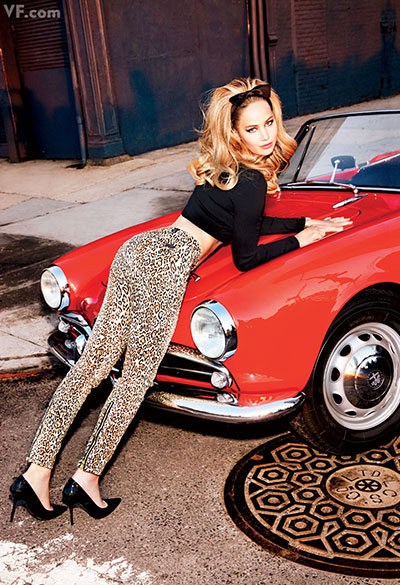 While Lawrence decided to let the workers off with a warning (this time), her friends want to put Lawrence's shooting skills to the test. "They were like, 'We've got to stage someone to break into your house and you can kill them!'" she tells Vanity Fair. "That would be the funniest news ever. Katniss Everdeen actually kills someone with a bow and arrow!" It's all fun and games until someone gets hurt… 
RELATED: Jennifer Lawrence Talks About Her Weight — Again
In interview after interview, Lawrence has proved herself to be one of the most candid stars in Hollywood, and her chat with Vanity Fair is no different. When it comes to the fame her career has given her, Lawrence tells it like it is. "Not to sound rude, but [acting] is stupid," she says. "Everybody's like, 'How can you remain with a level head?' And I'm like, 'Why would I ever get cocky? I'm not saving anybody's life. There are doctors who save lives and firemen who run into burning buildings. I'm making movies. It's stupid.'"
But Lawrence is still in awe of the great big-screen talents, like Meryl Streep. "Once I'm obsessed with somebody, I'm terrified of them instantly. I'm not scared of them — I'm scared of me and how I will react," she says. "Like, for instance, one time someone was introducing me to Bill Maher, and I saw Meryl Streep walk into the room, and I literally put my hand right in Bill Maher's face and said, 'Not now, Bill!,' and I just stared at Meryl Streep." 
STORY: 'Hunger Games' 101: Everything You Need to Know
Lawrence may claim to be awkward, but every photo ever taken of her (including the smokin' hot shot of her with a vintage car in this month's Vanity Fair, above) begs to differ. Humble though she may be, Lawrence is one of the fiercest chicks around — with or without her bow and arrow. 
You Might Also Like:

'American Idol' Winner Hospitalized After Head-On Car Crash

20 Hottest Bikini Bodies of 2012: Katy Perry, Miley and More!