Jennifer Lawrence vs. PETA: Let The Battle Begin!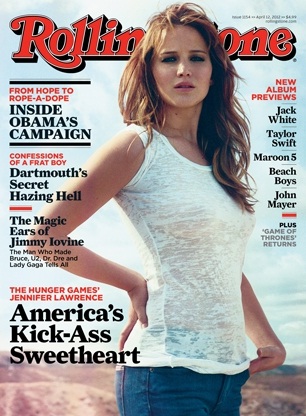 Previously, people have found Jennifer Lawrence's tendency to say whatever comes to mind endearing, but now it's gotten her into trouble. While discussing the squirrel-skinning scene in Winter's Bone, she quipped, "I should say it wasn't real, for PETA. But s**ew PETA."
Luckily for the Hunger Games star, she's gotten a bit of a break from the animal rights organization. A PETA spokesperson tells Hollywood.com, "That was just a throw-away remark, and we have our bet on Jennifer ending up joining the ranks of other young celebrities like Natalie Portman, Lea Michele, and Kellan Lutz, who are using their influence to help animals." Plus, are we sure she didn't mean Peeta? The guy is pretty sensitive!
[Gather]
More:
'Hunger Games' Cast Confirms That Jennifer Lawrence Is Nuts
'Hunger Games' Star Jennifer Lawrence: Team Gale or Team Peeta?
Meet 'Hunger Games' Stars Jennifer Lawrence and Josh Hutcherson on Multi-City Mall Tour