Jennifer Lopez Blindfolds Her Boyfriend & Rubs His Body — PICS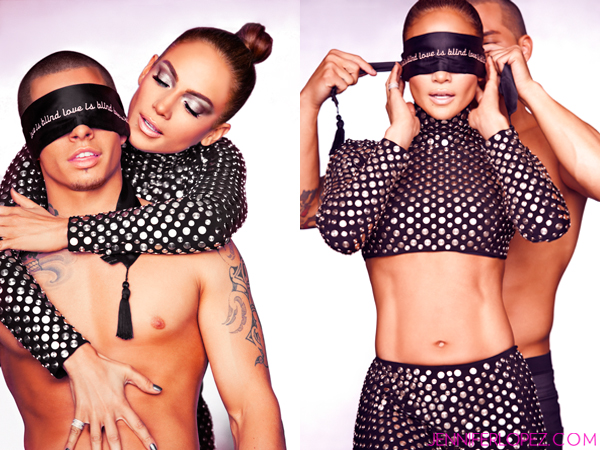 Jennifer Lopez has remained pretty coy about her relationship with her 24-year-old boyfriend Casper Smart in the past, but their romance certainly seems hot and heavy judging by the steamy images from JLo's new music video "Dance Again" (which is scheduled to premiere on American Idol, April 5).
In the shots, the 42-year-old superstar is shown having her way with her hunky dancer beau by blindfolding him (while shirtless) with a black cloth that has the words "Love is blind" written across it. Kinky, right?
But this isn't the first time Lopez has showcased her real-life love in her music videos. We'll never forget Ben Affleck's cameo appearance in her "Jenny From the Block" video, complete with gratuitous booty-grabbing and all.
The Idol judge also collaborated numerous times with her now ex, Marc Anthony, including the sentimental music video "No Me Ames."
Bottom line — JLo isn't afraid to hold onto her man (literally). Let's hope Smart doesn't have a problem being tied down in a relationship.
Click here to listen to the full audio version of "Dance Again."
More:
Jennifer Lopez & Pitbull Join Forces in "Dance Again" Single
Jennifer Lopez Admits to Being "Insecure"
J.Lo's Nip Slip: Why America Is So Obsessed