Jennifer Love Hewitt Gives Birth to a Baby Girl (After Secretly Getting Married)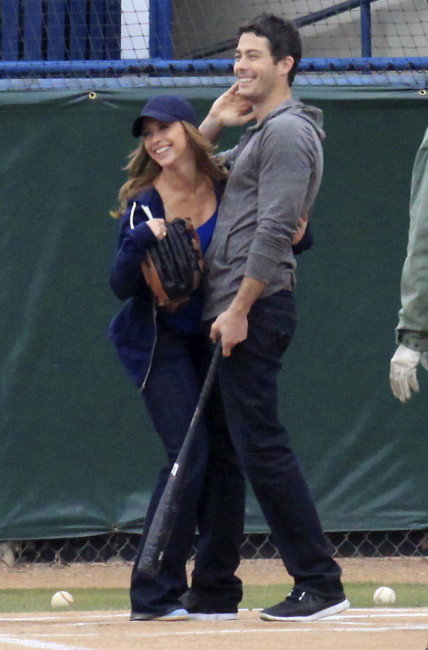 Cousart-Shinn/JFXimages/WENN
Christmas came early for Jennifer Love Hewitt this year! The actress welcomed a baby girl on Tuesday, named Autumn James Hallisay. However, that's not the only good news that Hewitt's rep shared — she also secretly got married to her former Client List co-star, Brian Hallisay. The couple has been together since 2012, after they reconnected working on the Lifetime show. They had previously acted alongside each other on the short-lived NBC sitcom Love Bites. Hewitt revealed in June that she and Hallisay were engaged and expecting, although they had decided not to find out the baby's sex before she was born. 
The birth of baby Autumn has been something Hewitt has been excited about for a while now. In an interview with People magazine, she revealed that becoming a mom held a greater significance for her after the death of her own mother last year, saying, "I lost my mom a little less than a year and a half ago to cancer. Obviously, I got very lucky that even though I lost my mother, I lost her later in life, but it's still had a profound effect on me. I've always wanted to be a mom. I had a great relationship with mine. I'm ready to pass on to my child all the great love that my mom had for me."
Hewitt most recently appeared in the second season of The Client List, opposite Hallisay. His next project is the film Jessabelle, which is slated for a 2014 release.