Jesse Tyler Ferguson Is Engaged: 'I Popped the Big Q'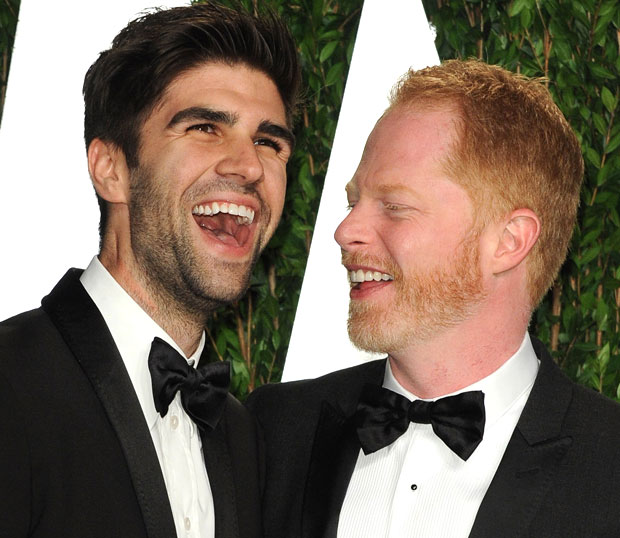 Jesse Tyler Ferguson is a world-class multi-tasker. Not only is the Modern Family star getting prepared for the Primetime Emmy awards, but he has also released a new video for the Tie the Knot organization, which works to further an important cause as well as to share an important announcement: Ferguson is engaged!
The 36-year-old actor revealed the news by referring to his boyfriend Justin Mikita, 27, as his fiance in the video, which promotes the pair's Tie the Knot movement to support the legalization of gay marriage in the United States. Ferguson followed the remark with the confirmation, "It's true, I popped the big Q," as Mikita took a seat next to him on the couch, happily declaring, "I said 'Yes!'"
Although the video is laced with a good deal of humor ("The definition of marriage cannot be disputed — it's right there in black and white, and has been the same since the start of Wikipedia"), Ferguson and Mikita, a lawyer, are taking serious strides to further the fight for gay marriage. Tie the Knot produces and distributes a series of unique bowties, with designs inspired by a variety of works of art, with the proceeds going toward organizations working for the civil rights of gay and lesbian individuals.
Watch the video below, and visit Tie the Knot here.
[Photo Credit: WENN]
More:
Melissa Joan Hart Gives Birth to Third Son
Annie Lennox Weds Dr. Mitch Besser, Her Third Husband