Jessica Simpson Finally Gives Birth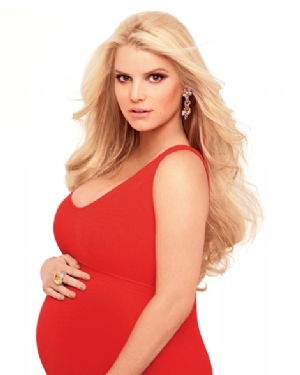 It finally happened. As with the the electric car, the 3D printer, and the video mobile phone, there were many who believed they would never live to see this day. But it has happened: Jessica Simpson has finally had her baby!
Simpson gave birth to a healthy baby girl. The 31-year-old recording artist and her fiancée, 32-year-old NFL free agent Eric Johnson, welcomed Maxwell Drew Johnson (Maxwell is Eric's middle name) on May 1 at 9 lbs. 13 oz. The baby was a long time coming. On Halloweem, Simpson revealed via Twitter that she was expecting. She shared a photo of her baby bump, captioning it, "I'm going to be a mummy." Since then, Hollywood has been anticipating the arrival of Daisy Duke's little bundle of joy.
"We are so grateful for all the love, support and prayers we have received," Simpson and Johnson said in a statement on her website. "This has been the greatest experience of our lives!!"
More:
Snooki Disses Pregnant Jessica Simpson: 'I Would Die if I Were Her Size'
Jessica Simpson's Obnoxiously Sweet Baby Shower — VIDEO
Jessica Simpson: I Want to Give Birth Wearing Leopard [JessicaSimpson.com]