Jessica Simpson Flashes Enormous Boobs on Twitter — Again
Jessica Simpson is arguably best known for a handful of things: Chicken of the Sea, Newlyweds, shoes, Daisy Duke and, let's face it, boobs. 
And as her presence on Twitter has grown, so have her infamous overshares. 
The 32-year-old star, who announced her latest pregnancy via Twitter, of course a few days ago, tweeted a revealing pic of her pregnant cleavage while on vacation in Hawaii on December 27. 
Her signature cowboy hat, makeup-free smile, and what's this? One big bikini-clad boob coming out to say hello.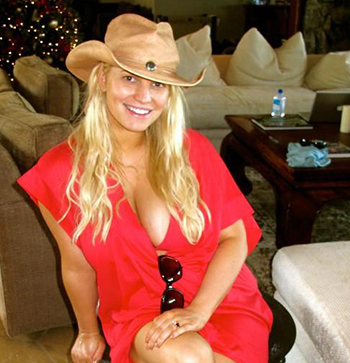 But it's certainly not the first time Jessica's flaunted her ample assets on Twitter. Remember this porny post-baby pic in June, in which she questioned "Street legal?"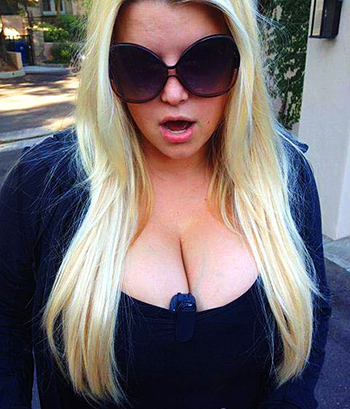 And her family Halloween pic featured poultry, pigtails and, of course, a pushup bra.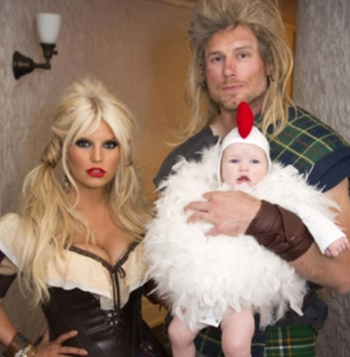 <a href="http://polldaddy.com/poll/6796110/">Should Jessica Simpson just cover up already?</a>
[Photos: Twitter]
Follow Michelle on Twitter @HWMichelleLee
More: 
Holy Boobs! Jessica Simpson Takes Post-Baby Cleavage For a Walk
Jessica Simpson's Graphic Overshare on Kimmel
Pregnant Jessica Simpson's Nude Cover: 6 Moms-to-Be Who Bared All
You Might Also Like:

20 Hottest Bikini Bodies of 2012: Kim Kardashian and More!