Jessica Simpson: I Want to Give Birth Wearing Leopard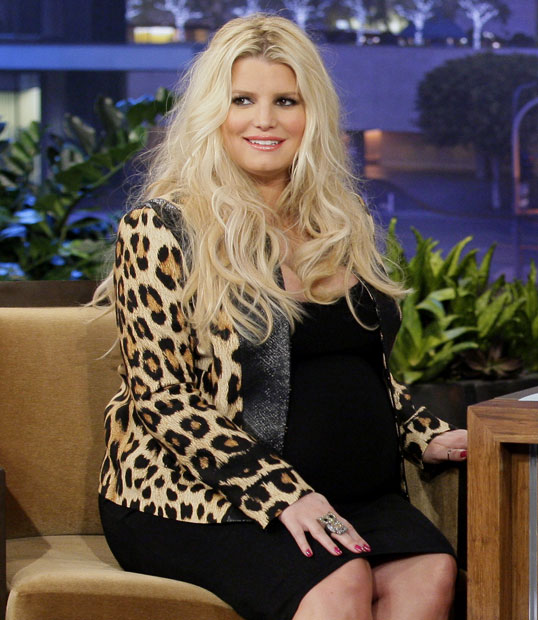 Jessica Simpson isn't worried about becoming a parent. Deciding what to wear when she eventually goes into labor though, is a whole other story. It seems the Fashion Star mentor is hoping to make a fashionable first impression on her baby girl.
"I just woke up from a dream that I wore a leopard caftan in the hospital," the 31-year-old star tweeted on April 24, in reference to giving birth to her unborn child. "Fabulous!! Now I need to find one!"
Of course, we really shouldn't be that surprised. The singer has already stated that she can't wait to give birth so she can finally get back into her favorite shoes. "I can't wait for the day I can walk in heels again!" she previously tweeted. "My feet feel homesick!"
But if Simpson is hoping to get her dream wardrobe around in time then she's going to have to act fast since she's due by the end of the month (that's any day now, we swear!). However, if anyone can pull off a fashion emergency it would be this girl.
Simpson and her fiance Eric Johnson announced the news of her pregnancy on Halloween 2011. Hear them roar.
More:
Jessica Simpson: Stop Congratulating Me, I Haven't Given Birth
Even Jessica Thinks It's Ridiculous You're Calling Her Fat
Reese Witherspoon, Jessica Simpson & Beyoncé: Meet the New Parents of 2012
[Twitter, Paul Drinkwater/NBC]