Jimmy Fallon: 11 Impersonations in 3 Minutes in 'SNL' Audition Tape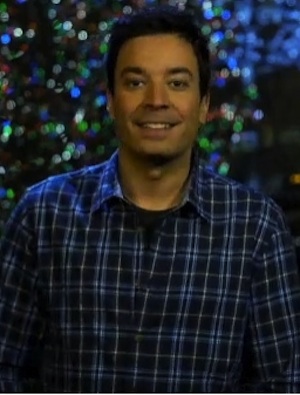 How exactly did Jimmy Fallon wind up slow-jamming the news with the most powerful man in the world? It all came down to one extremely funny eight minute audition, which you can now watch thanks to the magic of the Internet.
In 1998, Fallon was working at the Groundlings Theater in Los Angeles when he was summoned to come to New York and try out for Saturday Night Live. In the first three minutes of his audition, Fallon busted out stellar impersonations of John Travolta, Jerry Seinfeld, Michael Richards, Chris Rock, Adam Sandler, Kelsey Grammer, Gilbert Gottfried, Bill Cosby, Colin Quinn, Tommy Lee Jones, and John Lennon. Fallon managed to make Lorne Michaels crack up, which is apparently quite an accomplishment, and the rest is history.
More:
'30 Rock' Cast Plays Charades on 'Fallon' –– VIDEO
President Obama 'Slow Jams' the News with Jimmy Fallon — VIDEO
Jimmy Fallon Combines Tim Tebow and David Bowie to Perform as 'TeBowie'
[Vulture]