Jimmy Fallon and Hugh Jackman Reinvented How To Play Pool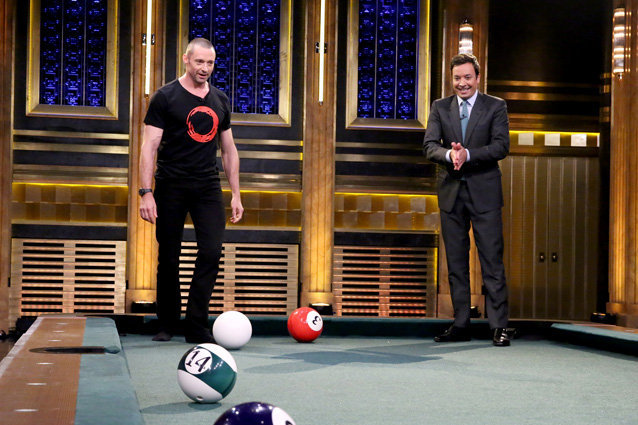 NBC
Jimmy Fallon spends most of his time as The Tonight Show host creating ridiculous games and situatons for his guests. Last night was no different. With the wonderful, Australian Hugh Jackman as his guest, Fallon decided to try something new. He created "Pool Bowling," which is on a giant pool table, with no pool cues, and played with bowling balls. 
Watch these two men duke it out on the world's biggest pool table:
Our favorite part about this is the fact that Hugh Jackman decided to play this game sans shoes. He must not have been afraid of those bowling balls. We also love that his (failed) attempts at cheating made him laugh so hard, that he had to immediately confess to his wrong doings. Congrats to Jimmy on the first ever win at Pool Bowling! Hugh, remember, cheaters never prosper!