Jimmy Kimmel Pops the Question to Molly McNearney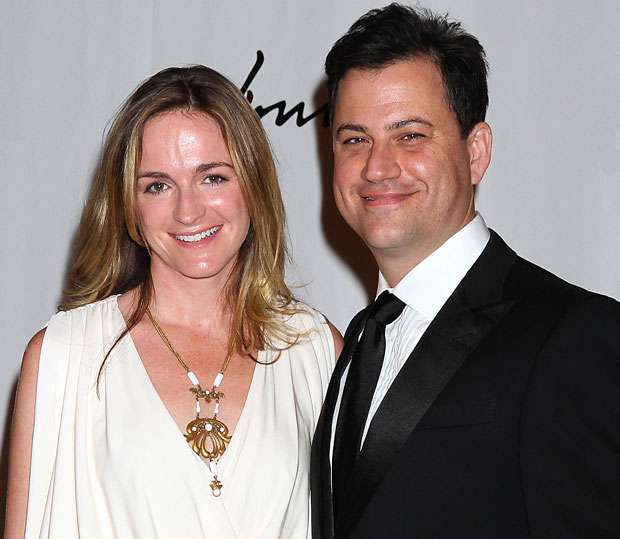 Did someone lace Los Angeles' drinking water with some sort of love potion? From Natalie Portman to Jennifer Aniston and Zach Galifianakis, it seems like all of Hollywood is gettin' hitched (or pre-hitched). And now we can add Jimmy Kimmel to the list of lovebirds.
Kimmel's rep has confirmed for Hollywood.com that the late night talk-show host got down on one knee for his girlfriend Molly McNearney. According to People.com, Kimmel popped the question while the two were on vacation in South Africa's Kruger National Park.
Kimmel and McNeary began dating in 2009 following Kimmel's split from comedian Sarah Silverman. This will be Kimmel's second marriage and McNearney's first. 
When Kimmel had Jessica Biel on Jimmy Kimmel Live on July 26, he congratulated her on her recent engagement to Justin Timberlake and commented on her engagement ring. "Did he pick it out himself?" Kimmel asked. "How do you do that? What guys know about diamonds?" Could Kimmel have been fishing for advice on how to pick a ring for his own lady?
The real question remains, however, whether Kimmel will be able to relinquish his hosting duties for one night and let someone else officiate her ceremony. Playing host as well as groom sounds exhausting.
Follow Abbey Stone on Twitter @abbeystone
[Photo Credit: WENN.com]
More:
Jimmy Kimmel Demands America's Kids Spray Their Dads With a Hose — VIDEO
White House Correspondents' Dinner: The Jokes Jimmy Kimmel Didn't Tell
President Obama & Jimmy Kimmel Join the Kardashian-Slamming Bandwagon