J.K. Rowling's Personal Whistleblower Revealed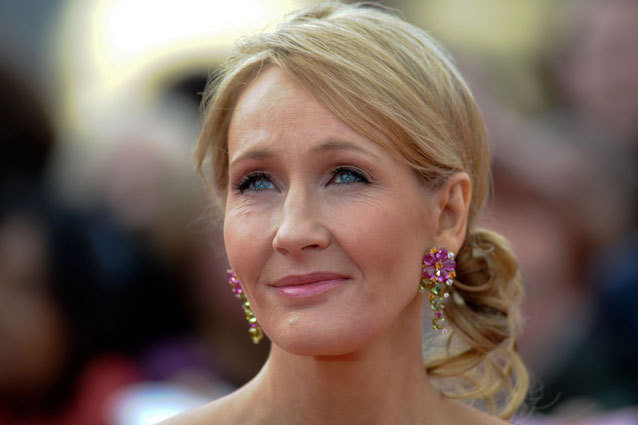 The person behind the person who revealed that J.K. Rowling is the author behind the pseudonym Robert Galbraith has now been exposed. The British law firm Russells admits that one if its partners is responsible for the leak. 
The Sunday Times became hip to the fact that the Harry Potter author was the brains behind The Cuckoo's Calling — a critically successful yet commercially strugglling crime novel written under the pseudonym Robert Galbraith — after receiving a tip on Twitter. Now, according to the Associated Press (via CBS News), we know that Russells partner Chris Gossage let the fact slip to Judith Callegari, a close friend of his wife's, who then sent the tweet. 
"We apologize unreservedly," Russells says in a statement aquired by the AP. As well as that "the disclosure was made in confidence to someone he trusted implicitly." The statement continues, "We can confirm that this leak was not part of any marketing plan and that neither J.K. Rowling, her agent nor publishers were in any way involved."
In response, Rowling issued a statement that reads, "Only a tiny number of people knew my pseudonym and it has not been pleasant to wonder for days how a woman whom I had never heard of prior to Sunday night could have found out something that many of my oldest friends did not know."
"To say that I am disappointed is an understatement," she added. "I had assumed that I could expect total confidentiality from Russells, a reputable professional firm, and I feel very angry that my trust turned out to be misplaced."
Should Rowling decide to seek legal action against Russells, we're sure the firm knows the name of a good lawyer or two. 
Follow Abbey On Twitter  @Abbeystone | Follow Hollywood.Com On Twitter @Hollywood_Com
More:
The Problem with J.K. Rowling's Male Pseudonym  
Should 'The Casual Vacancy' Really Be Banned?  
The Casual Vacancy': Should It Become a Blockbuster Adaptation?  
---
From Our Partners


Battle of the Bikini Bodies (Celebuzz)


Complete Guide to Strippers in Movies and TV (Vh1)