Joan Rivers and Kelly Osbourne Share a Kiss: Ew Bisou!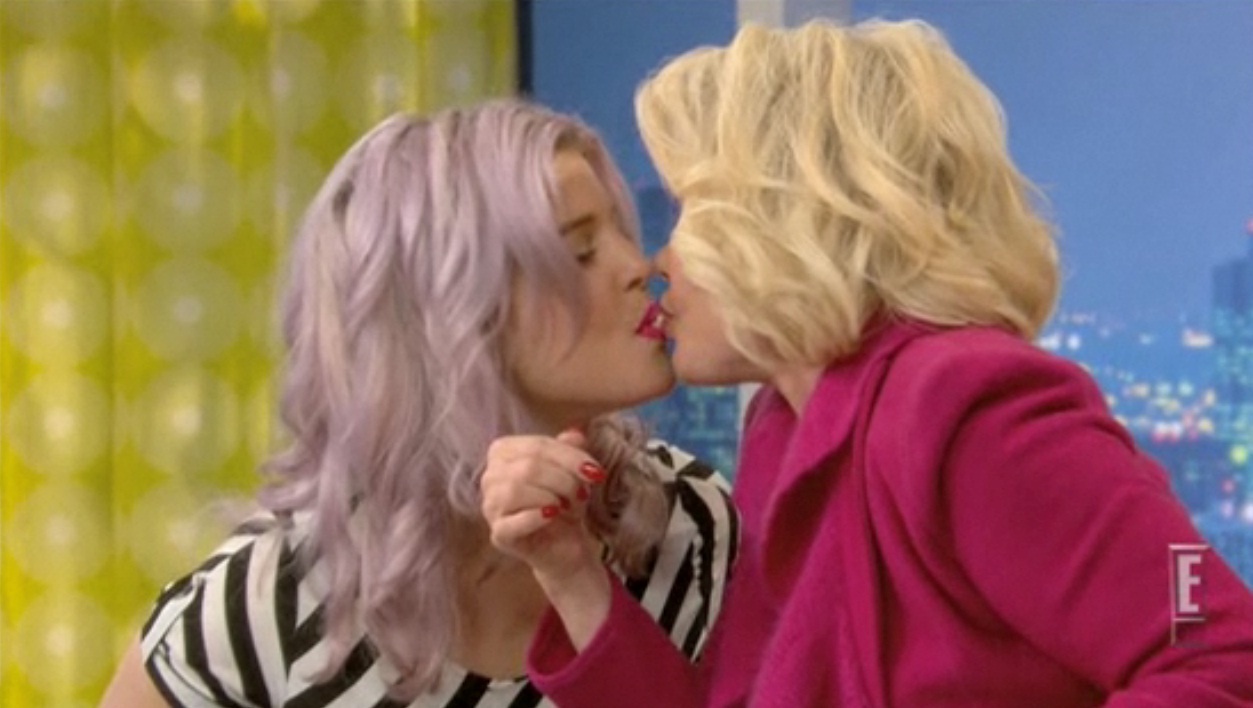 Let this be a warning to celebrity parents: If you publicize your weird methods of child-rearing, they will be mocked. Even parodied. And this little antic, courtesy of Joan Rivers and Kelly Osbourne, shows a good deal of dedication to the art of celebrity mocking.
The world was recently made aware of 35-year-old Clueless star Alicia Silverstone's bizarre method of feeding her baby: Like a bird. (I'd describe it, but I bet you don't really need that visual after lunch.) She is only one of several celebs out there with eccentric child rearing habits, but she's the only one whose parenting style earned a reenactment from Fashion Police stars Rivers, 78, and Osbourne, 27. You can check out the video below… and closely guard all of your own weird habits, lest they get back to Joan and Kelly.
More