Joe and Tina Simpson File for Divorce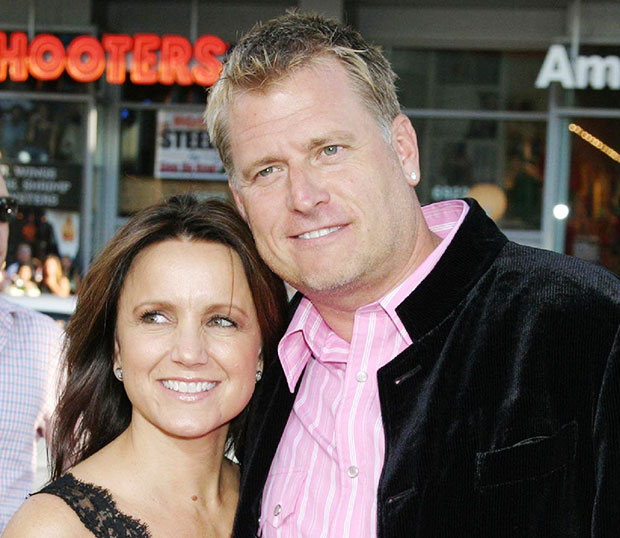 Joe and Tina Simpson — parents of Jessica and Ashlee — often find themselves in the spotlight thanks to their überfamous daughters, but now they are making headlines of their own. Unfortunately, the news is not happy: Joe and Tina have filed for divorce after 34 years of marriage, a rep for the family confirms for Hollywood.com.
A statement released by the representative says, "Joe and Tina Simpson have filed for divorce.  It is an amicable split and there is no third party involved.  Any other related allegations are completely false.  The family appreciates your respect for their privacy at this time."
The "related allegations" the rep vehemently denies could very well refer to the tabloid rumors currently circulating that claim Joe Simpson is gay. RadarOnline quotes a source as telling The National Enquirer, "Joe got the family together about two months ago and came out of the closet. He told them that he'd tried to continue in his marriage to Tina, but he couldn't go on any longer and deny the fact that he had these feelings for men."
Again, the family's rep denies all such rumors, and maintains that the split is amicable and that Joe and Tina remain on good terms.
According to Entertainment Tonight, the divorce papers were filed on September 24 in McLennan County, Texas. 
Follow Abbey Stone on Twitter @abbeystone
Reporting by Lindsey DiMattina
[Photo Credit: Nikki Nelson/Wenn]
More:
Jessica Simpson Dresses Her Baby in a Bikini, Shocks the Internet
Jessica Simpson's Body Not Shown in New Weight Watchers Commercial — VIDEO
Jessica Simpson Finally Gives Birth
From Our Partners:

Donald Trump Speaks Out on Ripping Kristen Stewart on Twitter, Warns Robert Pattinson: 'Back Off…She's Bad News!' — EXCLUSIVE
(Celebuzz)

Emily VanCamp, Lea Michele, January Jones: Celebrities Who Show Major Cleavage in GQ — GALLERY
(Celebuzz)