Katy Perry, John Mayer Are Suddenly an Old Married Couple — PIC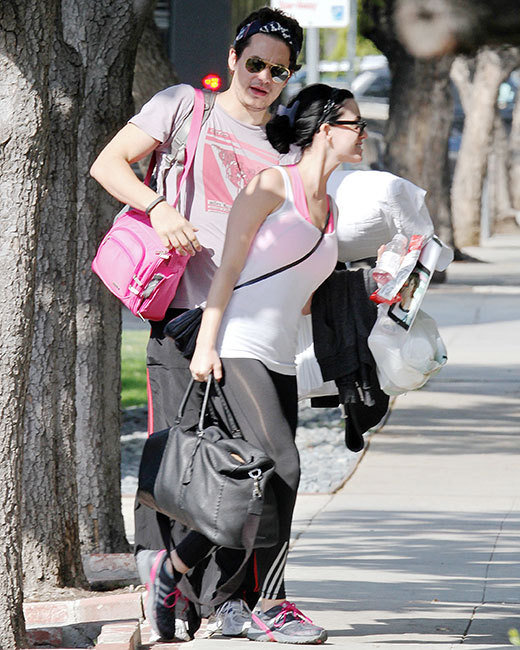 John Mayer and Katy Perry have only been dating since June, but the celebrity couple is moving fast. Really fast.
In fact, the couple skipped a few stages and headed straight for Old Married Couple as Mayer carried Perry's (presumably?) purse on February 18 in LA. Just days earlier, wedding rumors started circulating after Mayer, 35, bought Perry, 28, a ring for Valentine's Day (but sources close to the pair quickly denied the speculation). 
RELATED: John Mayer Likes Girls In Bikinis: Well Played, Katy Perry
Could the kinder, gentler John Mayer really be here to stay? The one-time oversharer has certainly come a long way since his infamous February 2010 interview, in which he spewed insane racist and sexist remarks all over the pages of Playboy. (Remember this quote? "My dick is sort of like a white supremacist. I've got a Benetton heart and a f*ckin' David Duke c*ck.")
RELATED: John Mayer Officially a Jerk Again
In comparison? Last month, he sounded downright domesticated talking about Perry. "I mean, I'm quite happy. I'm happy in all aspects of my life. I'm very happy in all aspects of my life," he told Rolling Stone.
At this rate, don't expect the couple to roll out a lavish A-List wedding in the next few months. They'll be too busy hanging out with their family of cats, huddled under a macramé blanket, bickering over whether to watch Dr. Phil or Judge Judy.
[Photo Credit: Dean/MRM/NPG]
---
Oscars 2013 Special Coverage
---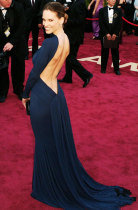 15 Most Iconic Red Carpet Dresses
• We Predict the Winners: Do You Agree?
• 15 Oscar-Winning Nude Scenes
• The Worst Best Picture Winner Ever
• Oscar's Problem With Pretty Boys
• Why Stars Should Fear Seth MacFarlane
• 10 TV Stars You Never Knew Won Oscars
• The Winner, According to You