John Travolta May Face More Accusers in Sexual Battery Lawsuit — Report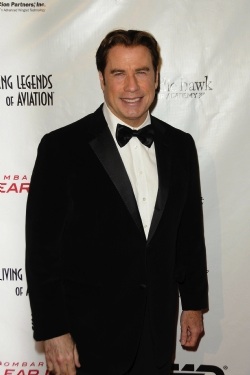 Two male masseurs have already come forward and filed a lawsuit against John Travolta, accusing him of sexual harassment and battery. But now, the attorney who is repping the two men (both listed as John Doe) says even more men have reached out to him with similar stories.
"There's a bunch of accusers against Travolta who have similar accusations," the plaintiff attorney Okorie Okorocha tells People. "Many have contacted me, and I'm still vetting their stories. More defendants might come forward soon."
This lawsuit has been spreading over the Internet like wild fire — but Okorocha says that his clients "never wanted this attention." They actually "wanted to keep this discreet." But supposedly, after a month of negotiating with Travolta's lawyers, "they left us with no other option but to file the lawsuit," explains Okorocha.
Travolta's attorney Marty Singer calls the lawsuit "absurd and ridiculous."
[People]
More:
Second Masseur Sues John Travolta for Sexual Battery