John Travolta Triumphs Against Author of Bathhouse Sex Book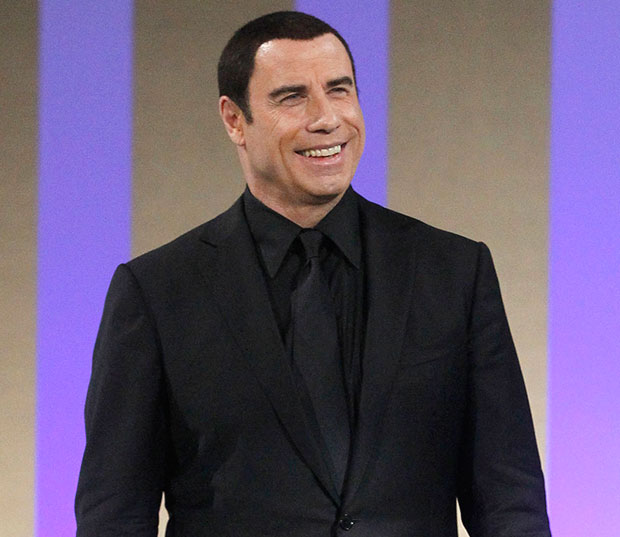 The days of John Travolta talking back to Mr. Kotter, dancing with Olivia Newton-John, and even facing off with Nicolas Cage might be behind him, but the longtime movie star has snagged another win. The Hollywood Reporter reveals that Travolta has won a defamation lawsuit waged against him by You'll Never Spa In This Town Again author Robert Randolph.
In 2010, Travolta was the subject of a Gawker article that author Randolph contributed to, in addition to his 2012 book about the actor. In both of these pieces, Randolph shared stories implicating Travolta in homosexual acts allegedly witnessed by Randolph himself, despite the actor's affirmation that he is not gay. In response to these writings, Travolta's attorney Marty Singer released media statements discrediting the article and making allegations of Randolph's history of mental illness. Randolph in turn filed a lawsuit in California. Randolph suggested that Travolta and Singer had committed trade libel with their statements and claimed that the pair "sought to disparage the quality of [Randolph's] property and reputation and to induce members of the public to believe [that Randolph] is an unreliable source and thus abstain from purchasing [You'll Never Spa In This Town Again]."
Following Randolph's action, Travolta and Singer filed the state's availed anti-SLAPP motion, which serves to protect against the infringement of First Amendment rights. On Thursday, Los Angeles Superior Court Judge Malcolm Mackey ruled in favor of Travolta and Singer, decreeing that the statements made by Singer were part of "a protected pre-litigation demand letter," and as such, not susceptible to Randolph's claims. Additionally, the judge ruled that Randolph's claims involving the affect of Singer's letter on Randolph's book were unfounded, suggesting even that Randolph used the controversy to promote his book.
Lynda Goldman, the attorney who represented Travolta and singer, released a statement to Hollywood.com saying, "Robert Randolph's ridiculous lawsuit against John Travolta and his attorney Marty Singer never should have been filed. The Court agreed by dismissing the case. Mr. Travolta will be seeking to obtain his legal fees from Robert Randolph and his lawyers." Goldman adds, "Notwithstanding inane tabloid fodder, two individuals who sued Mr. Travolta voluntarily dismissed their cases, and Randolph's case was dismissed by the court. Anyone else who thinks about suing Mr. Travolta should expect a similar result."
Travolta has also been the subject of two back-to-back sexual assault lawsuits by anonymous masseurs in May. The first claimed that Travolta tried to coerce him into an act of unwanted sex, while the second accused the actor of sexual battery and "sexually inappropriate behavior." Both suits have since been dropped.
[Photo Credit: Wenn]
More:
John Travolta Sued For Sexual Assault (Again!)
Gay Athor Claims: I Had Affair With Travolta & Now I'm Suing