Somebody Give Johnny Weir a Talk Show Already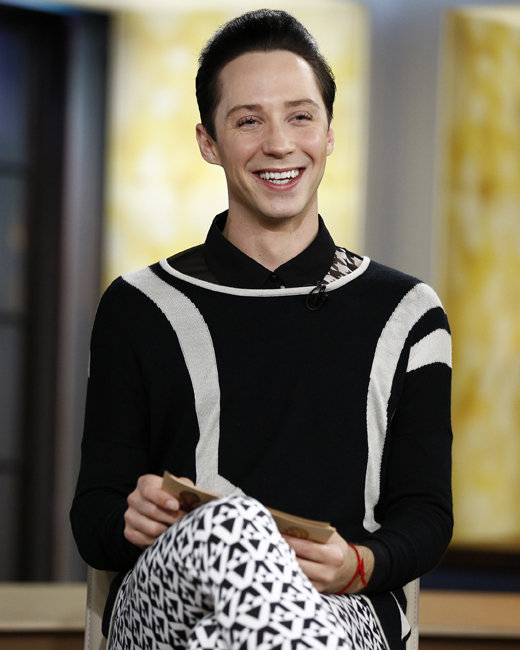 NBC Universal Media/Getty Images
Forget the judges' scores and medal counts, because Johnny Weir was the overall winner of the 2014 Winter Olympics. The former world-class competitive skater may have been maligned by the stodgy establishment of his sport while he was still in the game, but he and his right-hand lady Tara Lipinski ruled the rink from their commentator chairs in Sochi. His outfits were fabulous, his knowledge of the sport and rapport with the skaters added substance to the commentary, and his shade was high-quality and expertly (and sparingly) thrown. He and Tara were such a hit, especially with their coordinating headbands, that they were invited to take the Oscar red carpet together a few days later.
When Johnny's was a name known only in skating circles, he was the subject of a feature-length documentary Pop Star on Ice, which was then adapted into a reality series for the Sundance Channel. Its subject has never shied away from a camera. And in the first season of Be Good, Johnny Weir, he shared his entire life, from his supportive Pennsylvania family to the monk-like existence of training to his struggles with the United States Figure Skating Association. All, of course, with a heavy dose of style and sarcasm. The second season moved to Logo, where the episodes were clearly more structured and scripted. And as his fans know, Johnny Weir thrives sans script.
Now that Johnny is a household name, any network would be wise to harness his big personality and bigger closet to host his own daytime talk show. We want Johnny to interview our favorite stars, dole out some wisdom, and inject a little irreverence into the chat show landscape. Perhaps his Russian alter-ego Viacheslav Romanov could make some appearances on his show — ideally in a bathtub — to dole out in advice to celebrities.