Jon Gosselin Desperately Needs Cash — HELP!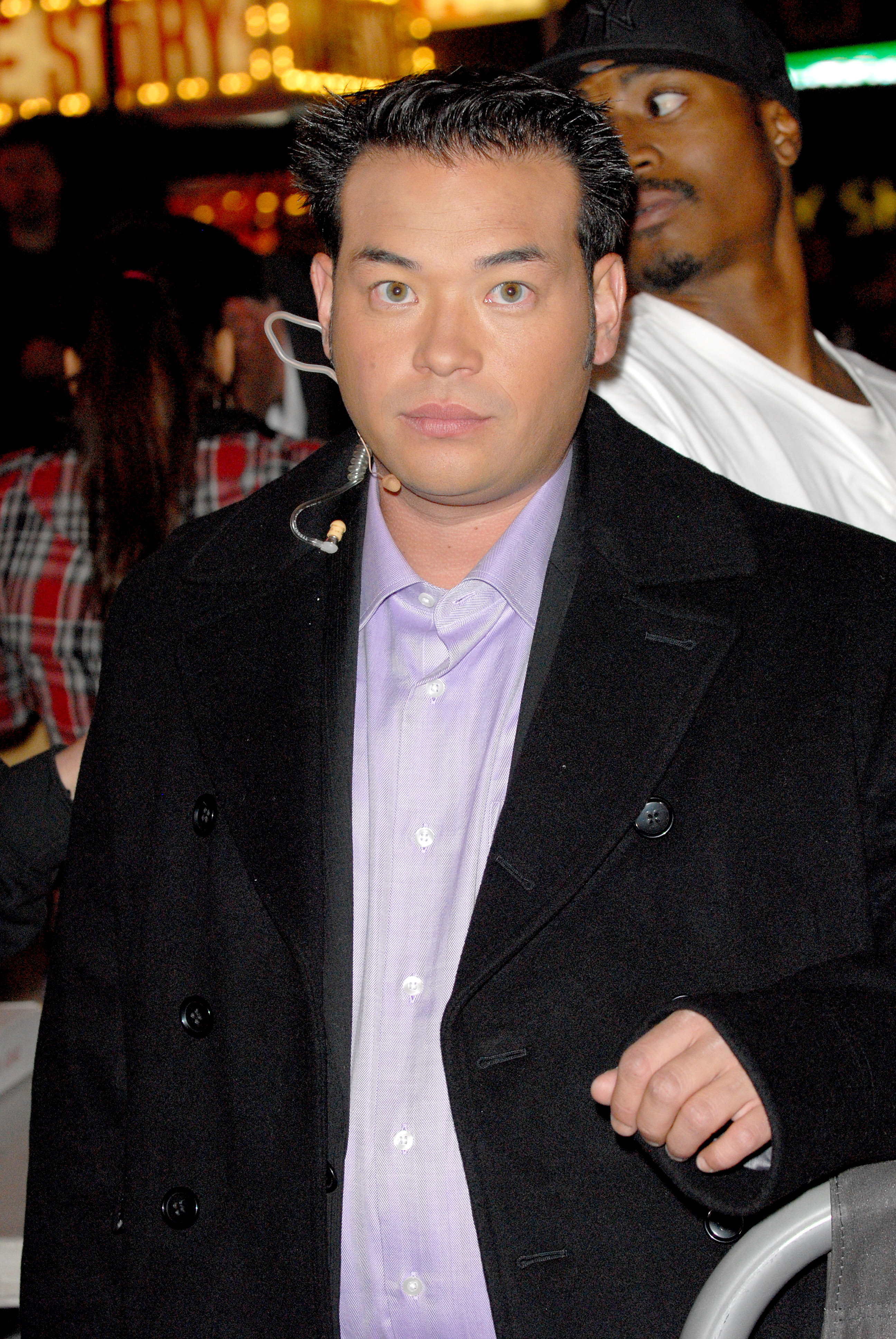 Jon Gosselin just isn't having any luck these days. First, he faced a very nasty public divorce from Kate Gosselin in 2009. Then, his TLC reality franchise fell to shambles when Kate went off on her own, dropping Jon's name from the title of the series, to film just Kate Plus 8. And while the TLC reality show has come to an end and Kate is embarking on her next television gig, Jon has decided to stay away from the reality TV world. The problem is, this decision has left him broke!
"I can't afford to pay my rent and the domestic-relations staff tell me they will put me in jail unless I pay child support," Jon tells Star magazine. "I decided to take the high road and quit reality television and now look, I'm going to end up in jail because I can't afford to pay child support to Kate who has plenty of money."
So what is Jon supposed to do, go back to IT (that's what he did before becoming quasi-famous)? Or maybe he could work another construction site like he did when he first got divorced and left the reality world behind him? Jon, himself, is wondering what he should do to make some money. "I am a single father who's trying to make ends meet during a recession. What do I do — pay child support or rent?" he asks. "I need to support my kids, but I could lose my house, and I need my home to continue to have custody. I'm doing the best I can, but life is so expensive with eight kids!"
We get it. The economy is tough, but we have faith that Jon with pull through. In fact, he's not the first celebrity to hit hard times. And the ones who have experienced an empty wallet have found means to rack in the money… though sometimes they do so in some pretty desperate ways. These are the most desperate celebrity stunts to make cash.
Octomom Wants to Strip for Cash
Nadya Suleman has pretty much done anything and everything she can think of to make some money. And whether she is selling pictures to tabloids of her making out with her new boyfriend, or just simply begging fans to send her money directly, there's nothing worse than the idea of this broke mother taking to a pole to rack in the cash. It's safe to say that most people would probably pay this woman to put her clothes back on.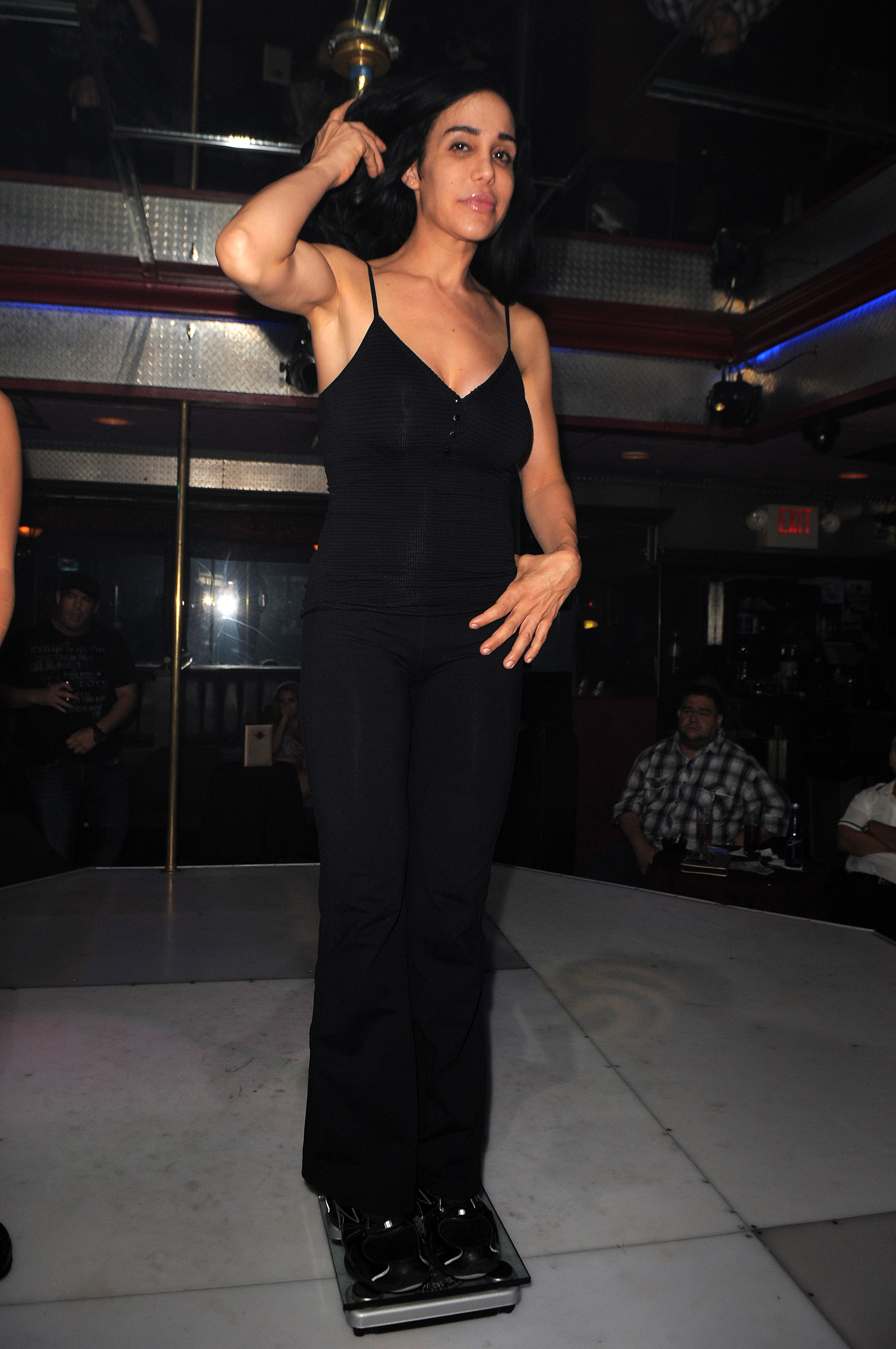 Teresa Giudice's Sizzle Tan Commercial
It's hard to think that Giudice ever faced a financial problem in her life, given the humongous house that she lives in, and that we always see featured in The Real Housewives of New Jersey. But it happened. In 2010, Giudice and her husband Joe filed for bankruptcy. So how does Giudice pay the bills when times get low? Not only does she have a series of cookbooks, but she also poses in a bikini to promote local chains of tanning salons. Watch the commercial below.
Danielle Staub Sex Tape
Staub is just an interesting character all around. She was basically pushed out of The Real Housewives of New Jersey after she got on her cast members' bad sides. Then she had that brief fling with a lesbian lover. But to top off all of her stunts to make some money, Staub came out with a sex tape. Yeah, not something you want to put in your DVD player and watch at home.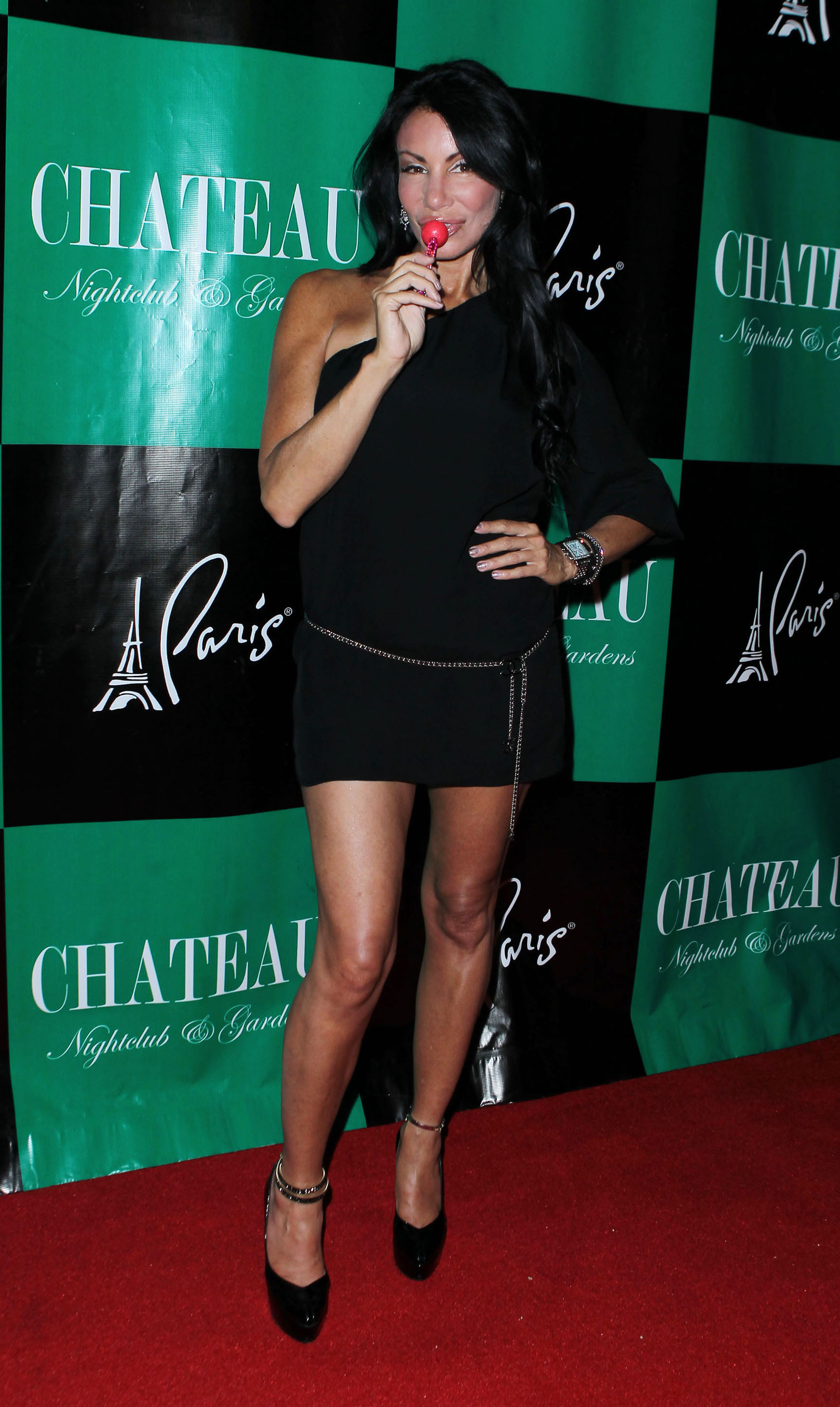 MC Hammer's Cash4Gold Commercial
You know times are tough when MC Hammer leaves the rapping world behind and takes the limelight in a commercial for pawn brokers (Cash4Gold.com). Yes, he wants your gold. Click here to watch the commercial.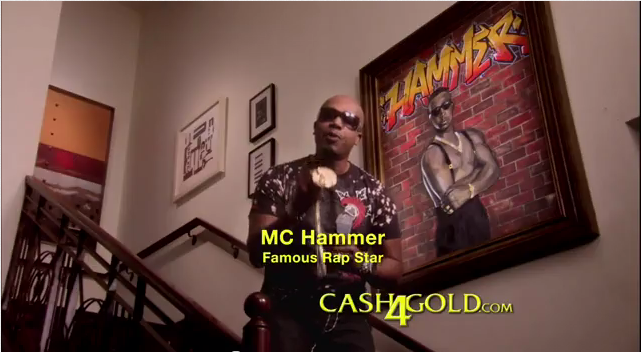 Follow Lindsey on Twitter @LDiMat.
[Photo Credit: Wenn.com]
More:
Snoop Dogg Goes from Dogg to Lion Because He's Bob Marley
Cuba Gooding Jr. Wanted for Misdemeanor Battery