Jonah Hill: "I Bleached My Hair to Look Like Eminem in High School"
In the first red band trailer for 21 Jump Street, a cocky Channing Tatum bullies Jonah Hill with the nickname "Not-So-Slim Shady," cutting to a shot of Hill's character sauntering through his high school hallways sporting a bleach-blonde crew cut, a white t-shirt and an obnoxiously large chain necklace a la rapper Eminem. This might well have just been a throwaway joke to set the time period of the characters' high school days, but there's actually much more to it than that. Apparently, Hill, who wrote the story for 21 Jump Street, actually bore this look during his teen years.
Hill told Parade, "I had bleached hair. I wanted to be Eminem really badly!" Before also admitting he would rather "have done theater…but I was scared [my friends] would make fun of me if I did theater." Thus, the Eminem look: a fail-safe plan in avoiding mockery.
Check out this photo of Hill from his high school yearbook in full Slim Shady garb, circa 2001, and compare it to his 21 Jump Street character (pictured left). You can also head over to our 21 Jump Street set visit report to learn more about the making of the movie and read interviews with stars Hill, Tatum and the rest of the cast and crew.
21 Jump Street hits theaters Mar. 16.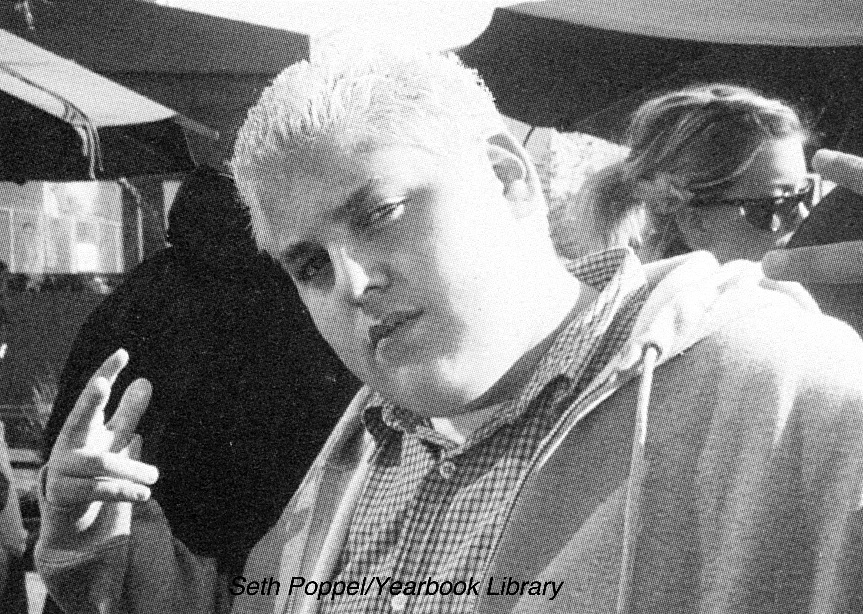 Source: Parade
---
You Might Also Like:


15 Oscar-Winning Nude Scenes


Topanga's Revealing Lingerie Shoot: Hello '90s!