Jordan, Is that You? The Many Guises of Jared Leto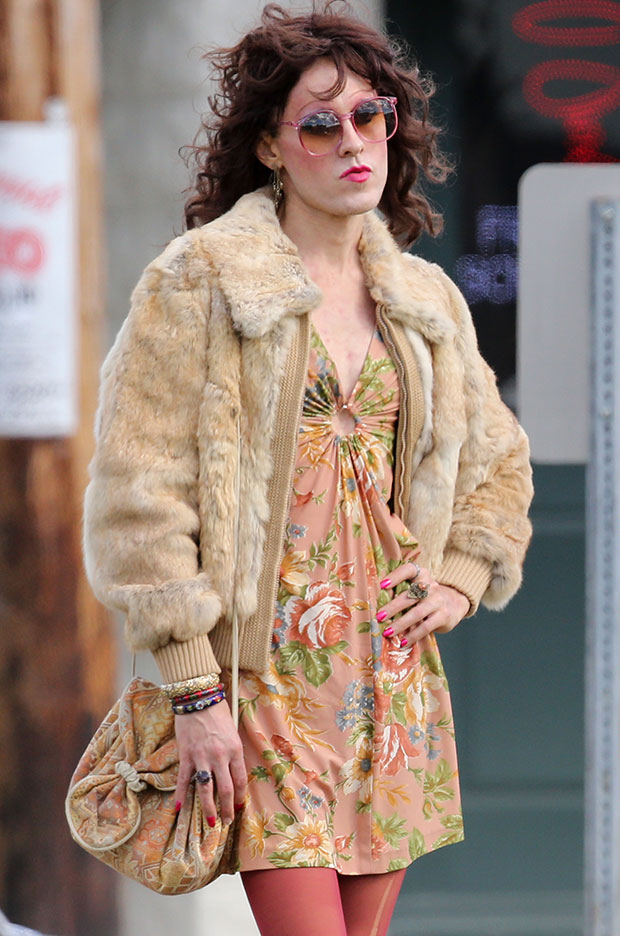 Jared Leto is a master of disguise, the king of camouflage, one sneaky so and so. Whether he's going all in for a new role (and we mean all in) or fulfilling his duties as rock band 30 Seconds to Mars' frontman, homeboy manages to look different every time we lay eyes on him. Most recently, Leto has traded in his scruffy face and leather jacket for a floral dress and feminine wig on the set of Dallas Buyers Club, costarring a scary skinny Matthew McConaughey.
In the film, Leto plays Rayon, a transsexual woman with AIDS. For the role, Leto had to not only don a dress, wig, and heels, but also shave his eyebrows and lose weight. He told Vulture at the IFP Gotham Awards that he has been fasting in order to achieve his gaunt look. He says of fasting, "Your body goes through weird stages. Sometimes it's hard to hold on to water. But for me, it's not about the most weight I can lose, it's more to represent the character. I'm focused on what it means to be a transsexual woman."
But before Leto played a transsexual woman, we knew him as a homicide detective (with a Clark Gable mustache), the man who killed John Lennon, and — at the start of it all — dreamy Jordan Catalano. Let's take a little jaunt down memory lane and see how Leto went from Jordan to Rayon, with a few stops at Creepytown along the way.
30 Seconds to Mars (2010)
Holy mohawk! Sometimes, Leto likes to pretend he is a European discotech DJ sensation. (Or Protozoa, from Zenon, Girl of the 21st Century fame.)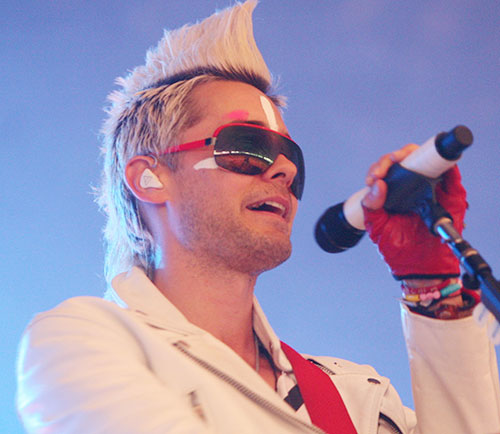 Chapter 27 (2007)
Leto packed on some major pounds (67, to be precise) to play John Lennon's killer, Mark David Chapman.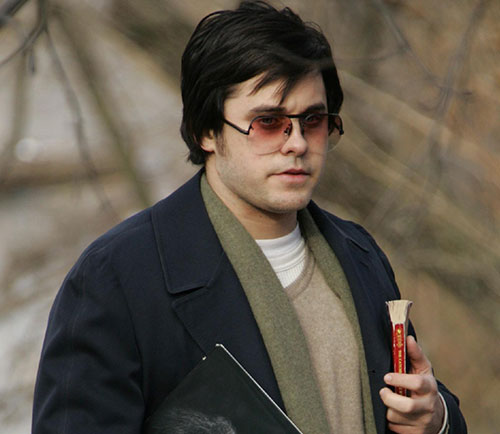 Lonely Hearts (2006)
Just a year earlier, Leto was svelte and mustachioed. And is it just me, or does he look about 10 years older than he does now? Okay, maybe not 10. Seven though, at least.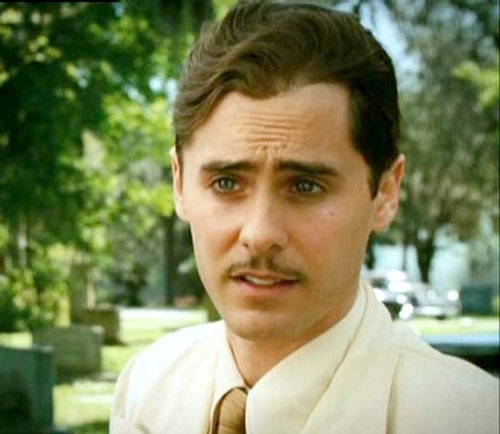 Panic Room (2002)
Everyone is so distracted by young Kristen Stewart's tomboy haircut that cornrow-clad Leto gets looked over. But there he is. With cornrows… and a strangely geometrical beard. We wouldn't want to run into this dude alone in a dark alley.
Sunset Strip (2000)
Leto appears in full 1970s glory — long hair, python bandana, tinted shades and all — to play up-and-coming country rocker Glen Walker.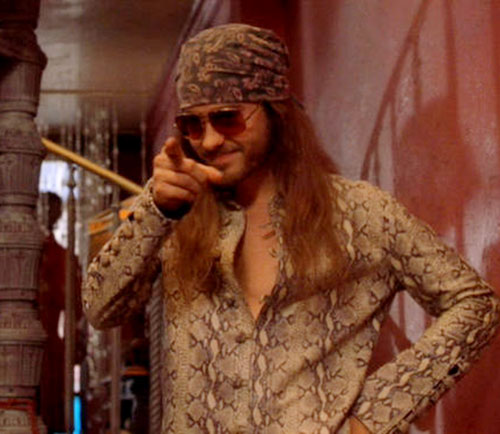 Girl, Interrupted (1999)
Mr. Leto has one heck of a beard when he plays Winona Ryder's war-bound ex-boyfriend. But look at those eyes!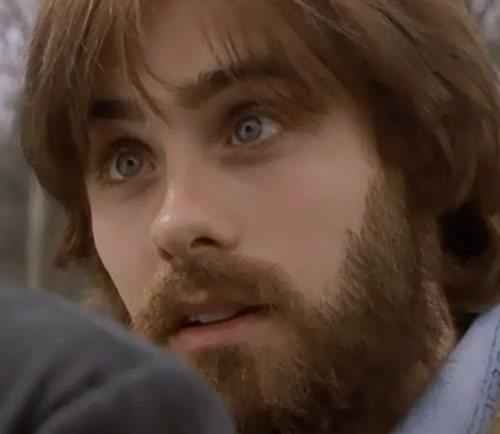 Fight Club (1999)
The very same year, Leto went platinum blonde and took a major beating in the cult classic Fight Club. Man, does he look effed up. We promise Leto's gorgeous mug is under there somewhere — heck, his character's name in the film is Angel Face. 
My So-Called Life (1995)
Dreamboat city! No one is more crushworthy than teenaged Claire Danes' bad boy boyfriend, Jordan Catalano.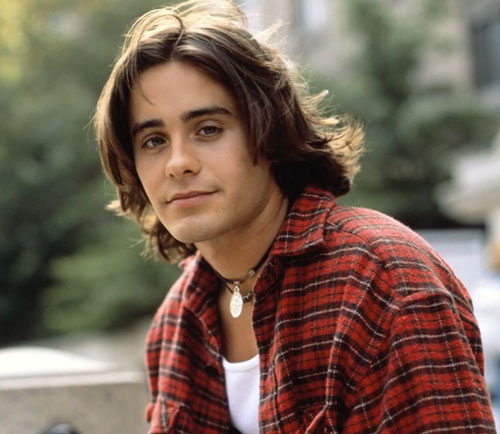 Follow Abbey Stone on Twitter @abbeystone
[Photo Credit: Deano/Splash News; WENN (2); Columbia Pictures (2); MTV; Millenium Films; 20th Century Fox]
More:
Can You Name This 'Dallas Buyers Club' Star In Drag? — PIC
See Matthew McConaughey Looking Scary Thin — PICS
The Most Startling Actor Transformations For Roles

Kate Middleton Pregnant: Could Her Royal Baby Be Crowned Queen Diana? (EXCLUSIVE GUEST BLOG)

Taylor Swift, Harry Styles Sing Karaoke, Hold Hands in New York City (PHOTOS)