Julianne Hough Opens Up About Childhood Abuse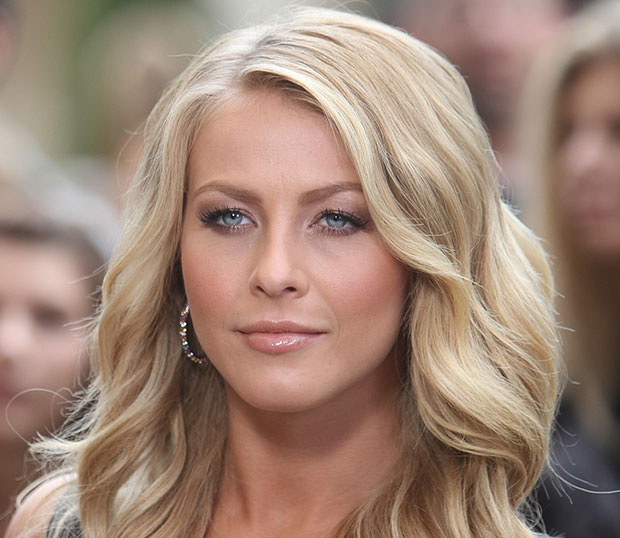 Julianne Hough is all smiles on the cover of the February issue of Cosmopolitan, but inside its pages the Dancing with the Stars champion reveals a much sadder, darker side. Hough opens up for the first time about a childhood and adolescence filled with abuse.
When Hough was just 10 years old, she left her parents and her home in South Jordan, Utah, to join her older brother, fellow Dancing with the Stars pro Derek Hough, at the prestigious Italia Conti Academy of the Arts in London, where she could hone her talents as a dancer. But young, talented, and an ocean away from home, Hough was susceptible to abuse. She tells Cosmo, "While I was in London, I was abused, mentally, physically, everything."
She explains, "I was 10 years old looking like I was 28, being a very sensual dancer … I was a tormented little kid who had to put on this sexy facade because that was my job and my life. But my heart was the same, and I was this innocent little girl. I wanted so much love."
Hough says that as she grew older, rather than dissipating, the abuse intensified. It got worse, she says, "when I started hitting puberty, when I started becoming a woman and stopped being a little girl."
Even now, years later, Hough is reluctant to point fingers, name names, or provide additional details regarding the abuse. "I'm a very forgiving person, and I don't want to hurt anybody. What's past is past," she says. Hough tells Cosmo, "This is the farthest I've ever gotten into my London situation."
Before leaving London as a teen, Hough was told the United States held nothing but failure for her. "I was told if I ever went back to the United States, three things were going to happen. One: I was going to amount to nothing. Two: I was going to work at Whataburger. And three: I was going to end up a slut. So, it was like, I can't go back. I have to be this person," she says. Well, with three huge films under her belt, a fourth (the film adaptation of Nicolas Sparks' novel Safe Haven) poised for release, and two Dancing with the Stars championship titles— not to mention a steady boyfriend, Ryan Seacrest, to dispel the "slut" part — to her name, Hough has certainly proved them wrong.
Follow Abbey Stone on Twitter @abbeystone
[Photo Credit: Josiah True/WENN]
More:
Julianne Hough Joins Nicholas Sparks Film: Ranking the Tear-Factor
Adorable Julianne Hough Photo – Long Before Seacrest!
Celeb Spotlight: Julianne Hough

20 Hottest Bikini Bodies of 2012: Katy Perry, Miley and More!