Just Who is Martin Garrix?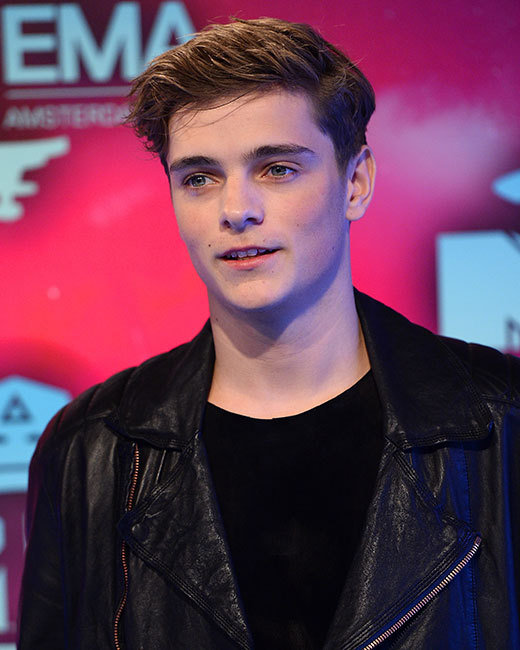 Ian Gavan/Getty
He may look like the lead singer of a fresh-faced teenage boyband, but 17-year-old Dutchman Martin Garrix is in fact one of the most respected young talents on the EDM scene, having just scored a U.K. number one single and U.S. Hot 100 hit with his insanely infectious instrumental "Animals." Here are seven things you need to know about the latest superstar DJ.
The 2004 Olympics kickstarted his interest in dance music
Garrix first developed a love of dance music after watching fellow Dutchman Tiesto perform at the 2004 Summer Olympics in Athens at the tender age of eight years old. Bringing things full circle, the veteran DJ recently premiered Garrix's new single, "Wizard," at the Amsterdam Dance Event.
He's a self-confessed computer nerd
Perhaps too young to indulge in the hedonistic lifestyle of his fellow EDM DJs, Garrix has admitted that he's a computer nerd and that when not at school, he spends most of his spare timed holed up in his bedroom studio.
Christina Aguilera is a fan
Garrix's most high-profile production prior to this year was his remix of Christina Aguilera's US Top 40 single "Your Body," which appeared on the deluxe edition of her 2012 album, Lotus.
He likes guessing games
Much of the initial buzz surrounding "Animals" stemmed from the fact that no-one knew who was responsible for the track. Unveiled anonymously, the club anthem was at various points attributed to the likes of Hardwell, Sidney Samson and Bassjackers before Garrix came clean.
He's breaking records left right and center
Not only did Garrix become the youngest ever artist to reach the top of the Beatport charts with "Animals" but he's also the youngest ever artist to write and produce a U.K. number one hit for themselves.
He's signed to Justin Bieber's management
Following in the footsteps of PSY, Ariana Grande and of course Justin Bieber, Garrix became the latest teen sensation, but first EDM client, to sign to Scooter Braun's management company earlier this month.
He's aiming to conquer the US next year
Having already spent eight weeks inside the US Hot 100 with "Animals," Garrix will be hoping to expand on his initial Stateside success next February when he embarks on his first US headlining tour.