Justin Bieber Angers the Philippines and Hamster Association (Which Exists)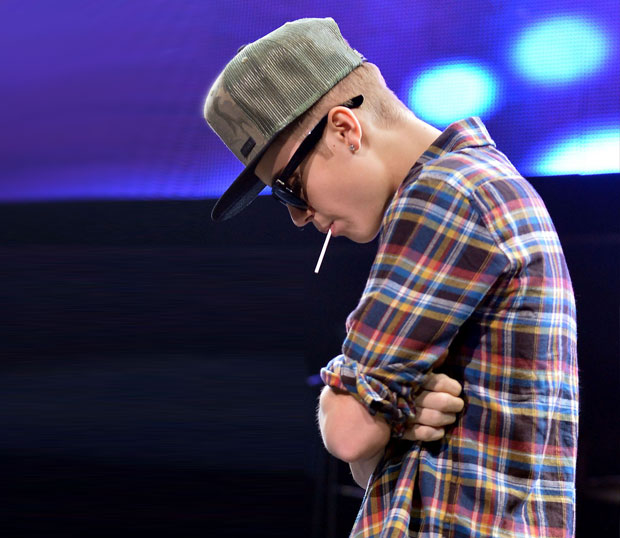 From the Philippine Congress to the California Hamster Association (yep), people the world over are mad at Justin Bieber.
On Wednesday, law-makers in the Philippines filed a resolution demanding Bieber apologize for insulting photos he posted of boxer and congressman Manny Pacquiao on his Instagram account, following Pacquiao's defeat at the hands of Juan Manuel Marquez in their Dec. 9 fight, The Telegraph reports. The Philippine government tells The Telegraph, "Mr Bieber should have known that the Hon. Pacquiao has reached his stature as such as a result of sheer hard work, determination and firm belief in God, and despite such stature best exemplifies humility and grace even in defeat." And, the coup de grace, if Bieber does not apologize for his "distasteful comments" he will "be declared persona non grata." Yikes! 
RELATED: Instagram Apologizes for New Policy
Surely photographs that elicited such a strong reaction from the government itself are truly heinous. Well, let's take a look. Bieber posted the below photo along with the Lion King quote, "Wake up, Dad."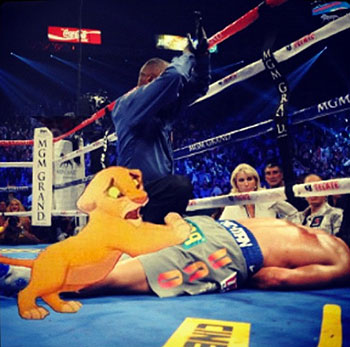 Huh. Well that doesn't seem so bad. Okay, okay, we get that the Philippines probably didn't love that Bieber inadvertently (I'm giving him the benefit of the doubt) implied that Pacquiao, like Mufasa, was dead. But we know that he is alive and (mostly) well, so it's clear that Bieber's post was all in good fun.
In addition to the photo at left, Bieber posted a photo where he transposed the fallen Pacquiao into Michael Jackson's "Smooth Criminal" music video.
RELATED: Turns Out, Canada Is Sick of Justin Bieber, Too
In other strange Justin Bieber news, the California Hamster Association (which is totally a real thing) admonished the teenaged pop star for giving a super fan his pet hamster. According to TMZ, the CHA was not happy when Bieber gave a fan at the Atlanta Jingle Ball his hamster and told her to "take good care of him." The CHA says hamsters "often succumb quickly to illness and death" when "sudden environmental change." They continue, "The moment that hamster was handed off to a screaming girl in a harsh, frenzied environment was likely the moment it gazed at the short path to its doom." In our opinion, hamsters — who have a lifespan of approximately two to three years and are generally owned by children under the age of 10 — are put on a "short path to doom" the moment they are born.
Follow Abbey Stone on Twitter @abbeystone
[Photo Credit: Jlnphotography/Wenn]
---
From Our Partners:


40 Most Revealing See-Through Red Carpet Looks (Vh1)


33 Child Stars: Where Are They Now? (Celebuzz)