Justin Bieber Investigated for Alleged Battery and Making Threats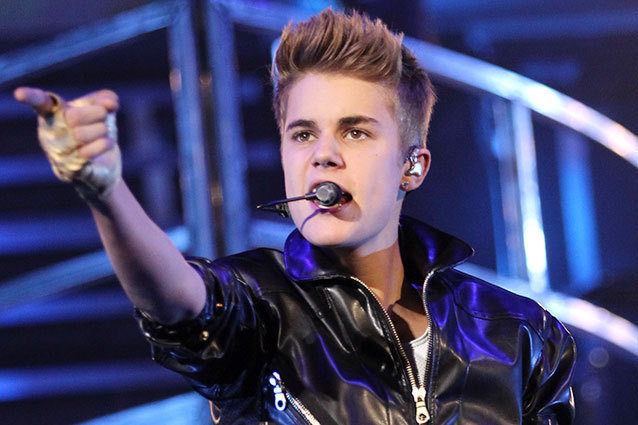 Where is Justin Bieber heading with his future? First this week, pictures surface of Bieber walking through airport security without a shirt on as if to basically say, "Look at me." And now, the Los Angeles Sheriff's Department confirms that the Biebs is being investigated for battery.
"That's true," Senior Media Advisor for the Los Angeles County Sheriff's Department, Steve Whitmore, tells Hollywood.com. "Allegations have been made by a neighbor against Mr. Bieber for simple battery and for making threats." According to Whitmore, the Sheriff's Department recieved a call at 9:08 Tuesday morning and thinks that the actual incident happened around 8:15 AM.
RELATED: Justin Bieber's Meltdown Begins
According to TMZ, a source says that the neighbor went over to confront Bieber about driving his ferrari at crazy speeds down the street. This reportedly lead the two to get into a verbal fight. Other sources tell TMZ that the neighbor was upset by people allegedly throwing loud parties at Bieber's house while he was away in Poland performing a concert.
Whatever the case might be, this isn't the first time Bieber has been accused of battery. A former bodyguard filed a battery complaint in January against Bieber and also accused him of assault. Last May, a photographer also accused Bieber of battery.
Bieber's rep has yet to comment on the newest allegations.
Followe Lindsey on Twitter @LDiMat.
[Photo Credit: Matt Sayles/Invision/AP Images]
---
You Might Also Like:


15 Oscar-Winning Nude Scenes


'Today Show' Anchor: I'm Gay!