Justin Bieber Declares Himself 'Grown Up' Now That Fans are Throwing Bras On Stage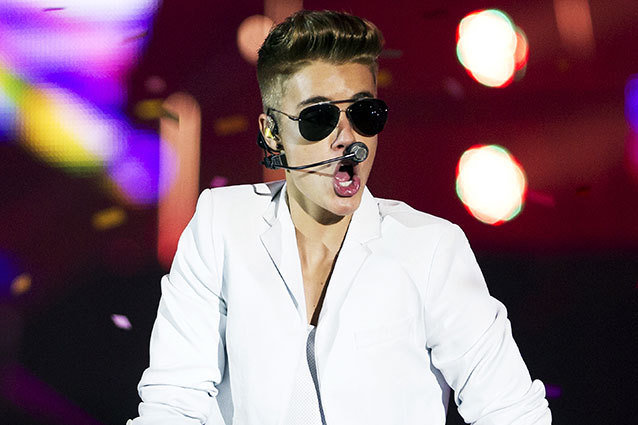 Bieber Fever is running so high that girls are now having to strip to catch a breeze. Justin "Wannabee-badass" Bieber posted a photo to Instagram of a bra lying on stage under the spotlight with the snarky caption, "I guess everyone grows up." Is he talking about himself, or his fans? Either way, it seems real mature to us. 
While this photo indicates that Justin Bieber's fan base now extends beyond just tweeny babies, it also shows that Bieber has become more naughty than nice. Could be he's still got a bit of growing up to do.
Speaking of naughtiness, on Saturday night, 19-year-old Bieber alledgedly tried to sneak into Hollywood nightclub Lure's Toxic Luau Beach Day, E! News reports. But after rapper The Game shouted Bieber's arrival, the teen-heartthrob was escorted out of the club. That's embarrassing! 
First Bieber secretly tries slipping into a club and now he's gloating about his fans lingerie… where has our "Baby" disappeared to? Perhaps the Biebs is currently in a state of depression ever since his monkey was sent to a German zoo and this is him lashing out in response.
Justin, we love you and all, but we miss the old you with your innocent hair flicks and naivity. Growing up isn't all bras and nightclubs, boo — even Channing Tatum is worried about you.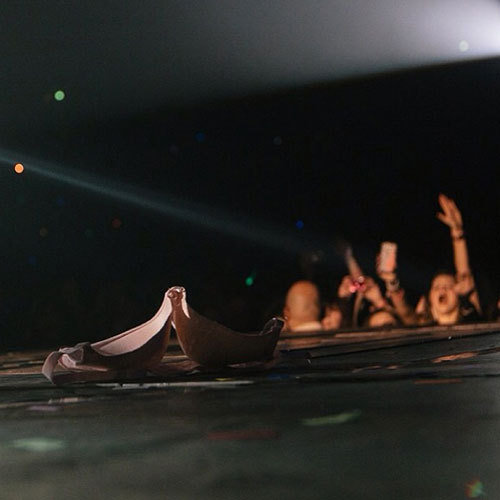 Follow Cori on Twitter @gimmegimmeCOR
Follow Hollywood.com on Twitter @Hollywood_com 
More:
Justin Bieber Announce New Single 'Heartbreaker': Who Has He Left Brokenhearted?
Taylor Swift Is Grossed Out By Justin-Selena Kiss
Justin Bieber Is The Victim Of An Insane South African Heist
---
From Our Partners


Stars Pose Naked for 'Allure' (Celebuzz)


Which Game of Thrones Actor Looks Least Like His Character? (Vulture)