Home
Celebrities
Gross: More Proof That Justin Bieber and Selena Gomez Have Reunited
Gross: More Proof That Justin Bieber and Selena Gomez Have Reunited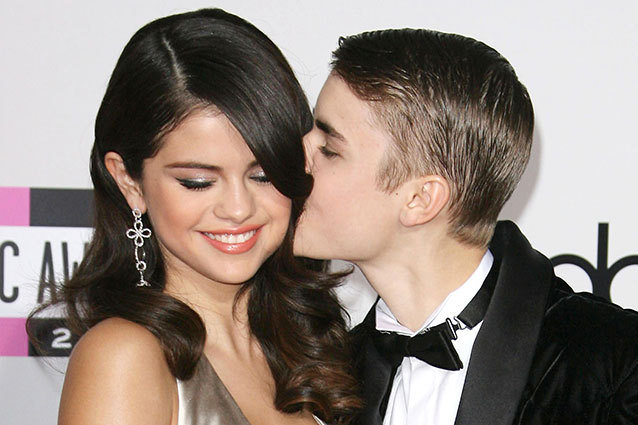 Thanks to one ill-advised Instagram photo, the world is now on Justin Bieber and Selena Gomez Reunion Watch. Thanks, Biebs. Now, we have to launch a full-on investigation into your personal lives. So far, we've come up with three solid pieces of evidence that Gomez is back to Beliebing. 
Exhibit A: On Saturday, Bieber posted a short-lived photo of a girl who looks a lot like Gomez getting very cozy with his face on the very same day that Gomez was reportedly in Norway, where Bieber was performing. Curious? You betcha.
Exhibit B: Now, there's even more proof that Gomez is backsliding right into Bieber's arms: a video of Bieber and a tiny young lady scurrying after him in a hoodie (presumably Gomez). Now, we can't see her face, but compounding this strange little scene outside of Bieber's hotel with Saturday's accidental Instagram creates quite a compelling case for the Jelena reunion. Teenage girls (and fans of Selena Gomez making sound decisions) are weeping in every city the world over right now. 
Exhibit C: Twitter, you cryptic temptress. While Gomez is pretty good at keeping her tweets to things about her tour and loving her mom, the Biebs loves himself a good two-word tweet that leaves room for imagination. Just over the last few days, he's tweeted "Smiling" and "i see" followed by "all love." He could be talking about eating a great sandwich and "smiling" about it. He could have woken up from a great nap to "see" nothing but "all love" from his Twitter fans. Or, he's getting a little sloppy on Twitter. It may be totally nutty, but we're going with the interpretation that fuels romance rumors. Even if it's the kind of romance rumor that makes us want to curl up in a ball and weep.
He spit in his neighbor's face, Selena! Is this who you want to spend your Norway vacation with? Or perhaps (fingers crossed) all his debaucherous behavior has been a reaction to his grief over losing Gomez, and now that she appears to be back in his life, he'll go back to a time of no marijuana smoking, no neighbor-assaulting, no complaining about lavish birthday parties and laws about underage drinking, and certainly no attempts to fight with paparazzi. Please? 
Follow Kelsea on Twitter @KelseaStahler
More:
Are Justin and Selena Back Together?
Selena Gomez Dumps Justin Bieber, World Ends
Selena Gomez Disses Justin Bieber Badly 
---
From Our Partners:


Eva Longoria Bikinis on Spring Break (Celebuzz)


33 Child Stars: Where Are They Now? (Celebuzz)