Justin Bieber Shows Off New Album Cover — PICS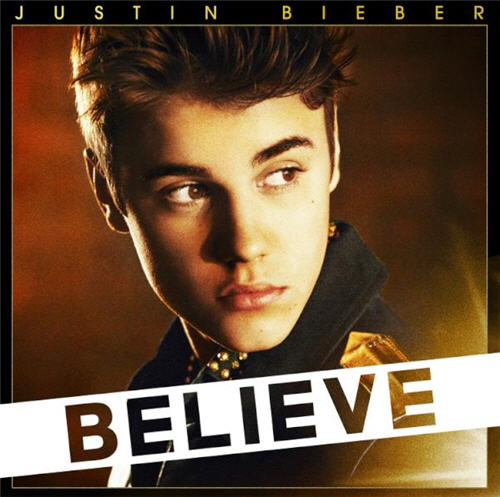 When Justin Bieber asked his 21 million Twitter fans if they wanted to see his new album cover, #BELIEVEalbumCover became the number one trending topic in the world. Not one to let his fans down, the 18-year-old unveiled the photos via Twitter less than 24 hours later. Believe, which comes out on June 19, features a head shot of the Canadian crooner dressed in the same black studded jacket he was wearing in the "Boyfriend" video. The deluxe album will display the identical photo, but in color — as opposed to the standard version's black and white.
According to Kenny Hamilton, Bieber's bodyguard, the singer — along with rapper and Kim Kardashian's boyfriend Kanye West, was still in the studio as of Friday night "putting the finishing touches on the album and it's gonna be special!"
The album's first single, "Boyfriend" is currently No. 4 on the Billboard Hot 100.
More:
Justin Bieber Wanted for Space Travel
Justin Bieber's Mom Pens Memoir: Drugs, Suicide & Finding Hope
Justin Bieber Joins Leonardo DiCaprio and Ashton Kutcher's $100K Hybrid Car Club