Justin Bieber Taunts Alleged Baby Mama On Twitter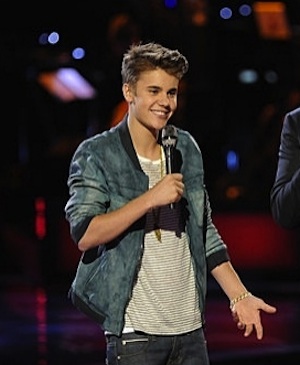 We haven't heard anything from Mariah Yeater, the 20-year-old woman who accused Justin Bieber of impregnating her at a concert, since six months ago when Bieber took a paternity test and the suit was dropped. So why did Beiber suddenly bring her up again on Twitter?
Perhaps he caught a Borat rerun on cable and finally came up with a comeback. On Saturday during Justin's "RandomTwitterHour" (where he posts "random" thoughts to his 20 million plus followers), Bieber wrote, "Dear mariah yeeter[sic]…we have never met…so from the heart i just wanted to say…" He included a link to this clip of Borat saying, "You will never get this!":
Later Bieber retweeted a message from a fan that read, "Today will definitely go down in belieber history. Justin not only tweeted random ass s**t for an hour but tweeted Mariah. Damn I love juju." Bieber's inexplicable gibe isn't too bad, but it can't compare with the online hate Beliebers have been unleashing on Yeater for months.
More:
Lady Gaga & Justin Bieber Outed as Aliens in 'Men in Black 3'
Justin Bieber & Selena Gomez Engaged? Rumor Explodes on Twitter
Justin Bieber Joins Leonardo DiCaprio and Ashton Kutcher's $100K Hybrid Car Club
[TMZ]