Justin Bieber, Zach Galifianakis Honored at Webby Awards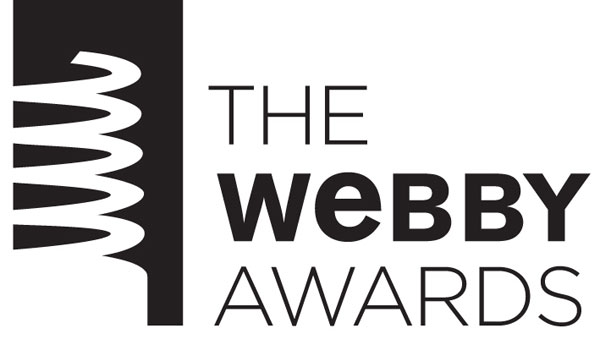 The 15th Annual Webby Awards announced their winners today and, well, there's not too much surprise here. Apparently, the main factor in determining if someone deserves a Webby or not is the level of their fame. This years winners include Justin Bieber, Lisa Kudrow and Zach Galifiankis, among others. Regarding websites, Funny or Die unsurprisingly led the way, considering they're pretty much hilarious in everything they do. Anyway, check out the complete list below:
Winners in Multiple Categories: Funny Or Die (8), Google Creative Labs (5), Wieden+Kennedy (4), @radical.media (4), Discovery Communications (4), Goodby,Silverstein & Partners (4), MLB Advanced Media, LP (3), The New York Times (3), TED.com (3), ESPN (3), AOL (3).
Winners boasting star-power include:
Lisa Kudrow's "Web Therapy," (Best Comedy: Long Form, and Best Individual Performance in an Online Video)
Adrian Grenier's Shft.com (Webby Award and People's Voice Award)
Arcade Fire's "The Wilderness Downtown," (Webby and People's Voice Award for Best Experimental & Weird Video)
Conan O'Brien's "Team Coco," (Webby Award and People's Voice or Best Celebrity/Fan website)
Zach Galifianakis' "Between Two Ferns with Zach Galifianakis," (Webby Award for Web Personality/Host , Webby Award and People's Voice Award for Best Online Variety Show, Webby Award and People's Voice Award for Best Comedy Individual Short or Episode featuring Steve Carell)
Will Ferrell, Jim Carrey, Dana Carvey, Fred Armisen, Maya Rudolph, Darrell Hammond's "Funny or Die's Presidential Reunion" (directed by Ron Howard), (People's Voice Award for Best Comedy: Long Form or Series)
Snoop Dogg and LL Cool J's "Snoop Dogg vs. LL Cool J: The Ultimate Halo Smack Down," (People's Voice Award for Best Branded Entertainment)
Jim Carrey's "Funny or Die's Presidential Reunion," (People's Voice Award for Best Individual Performance in an Online Video)
Winners of Both a Webby Award and People's Voice Award include:
Best Editing
2 Guys 600 Pillows
Best Homepage
LEGO.com
Best Use of GPS/Location Technology
foursquare
Best Use of Online Media
The Johnny Cash Project
Best Use of Social Media
Old Spice Response Campaign
Best Tourism Website
The Wizarding World of Harry Potter – Online
Best Mobile Game
Angry Birds
Best Celebrity/Fan Website
Team Coco
Best Green Website
SHFT.com
Best Weird Website
Awkward Family Photos
Best Personal Website
What I Made
Best Web Service and Application
Dropbox
A list of winners in other major categories follows:
Activism
REDU (Webby Award)
Avaaz (People's Voice Award)
Best Practices
Dropbox (Webby Award)
Skype (People's Voice Award)
Best Web Personality/Host
Funny or Die's Between Two Ferns with Zach Galifinakis (Webbys Award)
Justine Ezarik for iJustine (People's Voice Award)
Celebrity/Fan
Team Coco (Webby Award and People's Voice Award)
Community
OpenIDEO (Webby Award)
Twitter (People's Voice Award)
Entertainment – Tablets and Other Devices
PBS for iPad (Webby Award)
MythBusters App (People's Voice Award)
Green
SHFT.com (Webby Award)
Humor
Funny Or Die (Webby Award)
College Humor (People's Voice Award)
Individual Performance
Web Therapy (Webby Award)
Funny Or Die's Presidential Reunion – Jim Carrey as President Reagan (People's Voice Award)
Magazine
New Yorker (Webby Award)
National Geographic Magazine (People's Voice Award)
Personal Blog/Website
What I Made (Webby Award)
Travel – Mobile & Applications
TripIt (Webby Award)
KAYAK Mobile for iPhone (People's Voice Award)
Television
Boardwalk Empire – Interactive Boardwalk (Webby Award)
Hulu (People's Voice Award)
Video Remixes/Mashups
CNN Walk Around the World (Webby Award)
Girls Are Bad At Sound Effects (People's Voice Award)
Viral Video
Rated Awesome (Webby Award)
Bed Intruder Song (People's Voice Award)
Web Service and Application
Dropbox (Webby Award)
Weird
Awkward Family Photos (Webby Award)