Justin Timberlake Recorded the Second Half of 'The 20/20 Experience' in 20 Days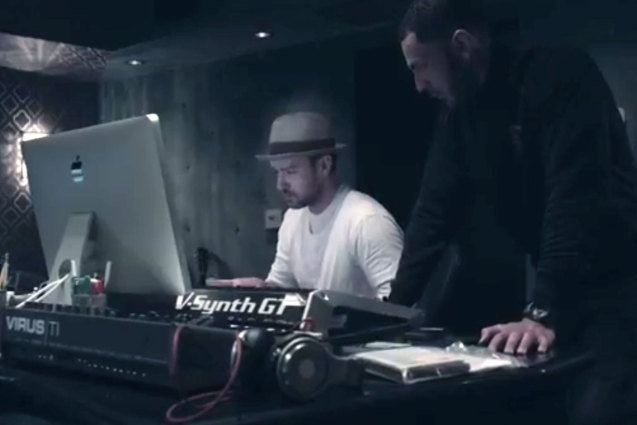 Youtube
If the goosebumps that traversed my flesh when Justin Timberlake was introduced at Sunday night's MTV Video Music Awards were any indication, this man has got It. He has attracted legions of fans (who would unhyperbolically follow him to the ends of the Earth), he can bring a lifeless awards show to life, and he churns out hit after hit like nobody's business — seriously, how is it that every single song he puts out is amazing? "Señorita," anyone? "LoveStoned"? The best. So it is with bated breath that we await any information concerning the second half of his latest music endeavor, The 20/20 Experience.
Timberlake released a promo video for said album Sunday night, and it was hastily consumed by fans still high off his amazing VMA performance. In it, he reveals that he and his team created the album's second half during a whirlwind 20 days in the studio. "We've never done it like this. We usually take our time," Timberlake says. "And I felt like it would drive the creativity in a different way to feel like we had to sprint every day and it would hyperfocus us." 
The main gripe fans and critics found with the first half of The 20/20 Experience was that it was too long, too self-indulgent, and not tightly edited enough. Here's to hoping the "hyperfocused" process reined him in a bit. 
More:
The *NSYNC Reunion at the VMAs Was Actually Kind of Weird 
Songs We Want to Hear at the Rumored *NSYNC Reunion
Justin Timberlake Doesn't Dance Enough in the 'Take Back the Night' 
Follow @hollywood_com
Follow @abbeystone
---
From Our Partners:


40 Most Revealing See-Through Red Carpet Looks (Vh1)


15 Stars Share Secrets of their Sex Lives (Celebuzz)