Justin Timberlake: I Looked Like a 'Moron' in 'N Sync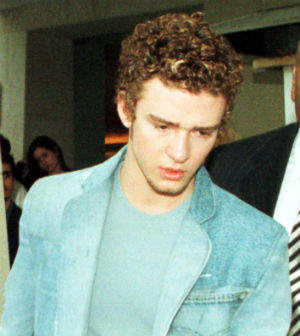 Nowadays, he's as comfortable in a Tom Ford suit as he is with his d**k in a box. But Justin Timberlake can still have a good laugh thinking about his old 'N Sync days. 
"There were so many moments in my teenage years where I succumbed to, um, the weirdness of the group I was in," the singer/actor reveals in the May issue of
Details
magazine. "And in trying to conform — we're marionettes! — I ended up looking like a moron." 
It's not the first time the star has slammed his own style. 
In 2011, he told Men's Health, "Most guys in high school wore clothes seen only by their classmates. I wore clothes seen by the world." 
So all of those full denim-on-denim outfits, crazy hats and gelled curls? "They're documented — and they look absolutely ridiculous," he laughed.