Justin Timberlake Releases 8-Minute Long Song 'Mirrors' — LISTEN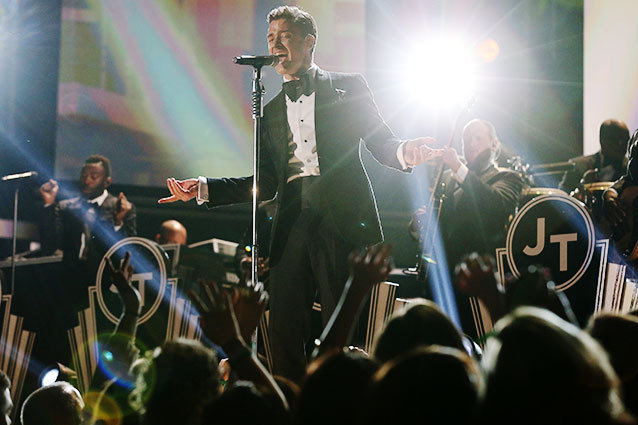 If you ever wanted to hear Justin Timberlake tell you repeatedly (and we do mean repeatedly), "You are the love of my life," over the course of eight minutes, you'll want to stop what you're doing and listen to his latest ballad, "Mirrors," right about now. After his sepia-toned, throwback-inspired performance at the Grammys — where he sang "Suit & Tie," his first single off of his long-awaited album The 20/20 Experience, with Jay-Z, as well as the follow-up "Pusher Love Girl" — team Timberlake announced via Twitter that fans would get yet another taste of the new record. 
RELATED: Justin Timberlake Brings 'Suit & Tie' In First Live Comeback Appearance 
"Mirrors," Timberlake's eight-minute ode to wife Jessica Biel (but, hey, you can still pretend he's singing to you while you listen), is, well, long — it's eight minutes! Did we mention that? While the tune kicks off with an opener reminscent of an awesome '80s power pop song, the sentiments of the song are sickeningly sweet (the singer-turned actor-turned back to singer croons lines like, "You reflect me, I love that about you/And if I could, I would look at us all the time") and  it quiclkly descends into an overly long, overly repetitive, not partcularly catchy R&B ballad. 
RELATED: Justin Timberlake's '20/20′ Album Cover is a Sexy Trip to the Optometrist — PIC
While the song probably could have ended around the five-minute mark, when the instrumental interlude kicked in, Timberlake continues to sing, "You are the love of my life"… a lot. The song isn't all bad (there's a standard, if not joyous, clap-along and his voice sounds as polished and swoon-worthy as ever) but the first listen feels about as long as his hiatus. 
RELATED: Justin Timberlake Enlists David Fincher for 'Suit & Tie' Video 
Timberlake's The 20/20 Experience, which includes "Mirrors" as well as last night's Grammy-performed "Suit & Tie" and "Pusher Love Girl," drops on March 19. Give the song a listen below and tell us if you agree that "Mirrors" is a really long reflection of Timberlake's feelings for Biel (and himself) or if you think it's an epic pop track. 
[Photo credit: Christopher Polk/Getty Images] 
Follow Aly Semigran on Twitter @AlySemigran
---
From Our Partners:

40 Hottest Celeb Twitpics of the Month (Vh1)

'Sports Illustrated' Swimsuit Issue: A Visual History (Celebuzz)