Justin Timberlake on Making a New Album: 'I'm Ready'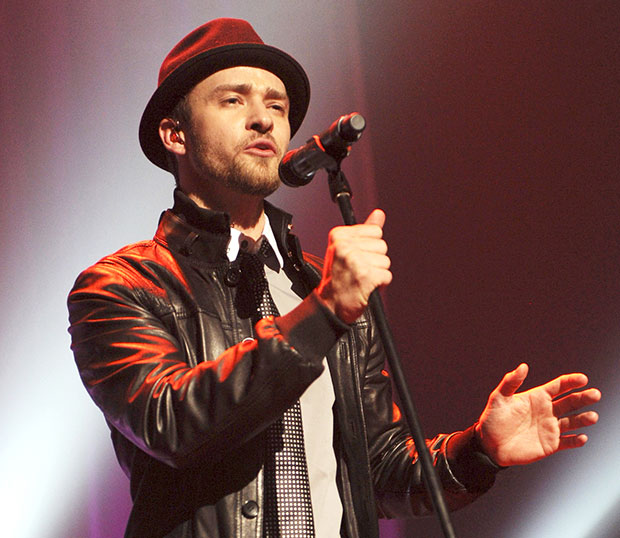 It's been six long, agonizing, painstaking years since Justin Timberlake has released new music. As we play "Senorita" and "LoveStoned" on repeat until iTunes wants to explode, Timberlake has been off dabbling in acting. But while we love The Social Network and chuckled a bit at Friends with Benefits, what JT fans really really want is a new album. We were beginning to lose hope that Timberlake would ever head back into the studio. Until, that is, late Wednesday night, when Timberlake tweeted the glorious and mysterious hint, "Thursday, January 10th, 2013 at 9:01 am PST…" Hope was born anew. Could Timberlake finally be gearing up for some new music?
Yes! Yes, yes, a thousand times yes! At the promised hour, Timberlake followed up with the tweet, "To whom it may concern… I think I'M READY! #JT2013" and a link to his website. Never has a URL ever been so tantalizing as Countdown.JustinTimberlake.com. It says so much, and yet not nearly enough.
Timberlake's website includes a video of the singer's long walk to an unknown destination, all the while soliloquizing his musical manifesto. After following him through darkened rooms and tree-lined passageways we arrive at last in a recording booth where, in one final, awesome (and we're using the word in the Kantian sublime sense) shot Timberlake dons a pair of headphones and announces, "I'm ready." BAM. So are we.
Timberlake's monologue in its entirety says, Someone asked me the other day, so are you just done with music? It means more to me than anyone else in the world. Look, I've only done two albums in ten years, that's the way I really look at it: What does the next decade mean for me? I'm the one who sits and is obsessive about it before you even get to hear it. As close as I get to it, I don't know that I could physically torture myself that much year in and year out and expect it to fulfill me the way that it does and the way that it is right now. I don't want to put anything out that I feel like is something I don't love. You just don't get that every day. You have to wait for it. I'm ready. According to Timberlake's website, we only have to wait three days, five minutes, and twenty-two… twenty-one… seconds for him to make good on his word.
Follow Abbey Stone on Twitter @abbeystone
[Photo Credit: Kevin Mazur/WireImage]
More:
Justin Timberlake Might Be Releasing New Single With Beyonce and Jay-Z
Justin Timberlake and Jessica Biel's Wedding Details (and Dress!) Revealed
Justin Timberlake and Jessica Biel Say 'I Do' in Romantic Italian Ceremony

Guess the Celebrity Bikini Body! (Celebuzz)

30 Hottest Lingerie Scenes from the Past 30 Years (Celebuzz)