Justin Timberlake Reportedly Returns To Music: Why This is the Best News Ever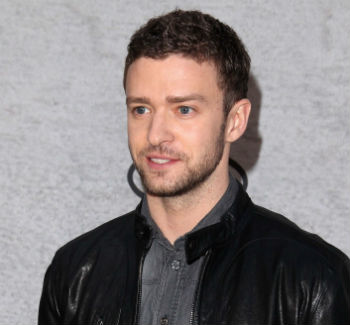 This is the day humanity has been waiting for since Justin Timberlake dropped his last single off of FutureSex/LoveSounds in 2007. According to music producer Jim Beanz (via Digital Spy), who's worked with such mega stars as Timbaland, Britney Spears and Katy Perry, Timberlake is heading back to the studio for a long-awaited new project. Reps for Timberlake could not be reached immediately. If this exciting story is true, JT fans' excitement level will be harder to tame than Chris Kirkpatrick's pineapple braids. This is big. Huge.
Timberlake has maintain a painful (for some of us) musical silence since his 2006 album, led by the single "Sexy Back," changed the way even the most ardent fans looked at the former boy band super star. And to our surprise, grown up JT was even better than we could have ever imagined. Then, just like that, Timberlake trotted off to Hollywood and said bye, bye, bye to the music industry. (I've been waiting since early 2000 to whip out that reference. Just go with it.) But why was his absence so painful? Why is his prospective return more exciting than Michael Phelps winning 22 Olympic medals or Lindsay Lohan looking somewhat normal in a photo?
Consider these crucial elements:
1. I Still Hold Out Hope That He'll Recreate This Perfect Laugh From "Bye Bye Bye."
I have no words. I just hope this happens again.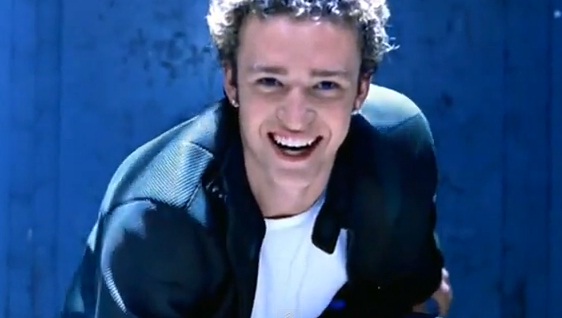 2. He Makes The Absolute Best Music Videos and We're in Withdrawal.
ScarJo? And this Olde-timey wonderland? Magic. Don't even get me started on the "Cry Me a River" video, which was nothing short of a work of art. MOAR, PLEASE.
3. We Could Use Some Good Beat-Boxing In Our Lives.
And since Blake Lewis never made it (and couldn't possible compete with ol' JT), we needz the beatz back. 
4. The Only Reason Were Able to Except No *NSYNC Reunion Is JT's Incredible Solo Ability.
Justin, we gave this up for you. (And yes, please consider "I Want You Back" as my sub-plea.)
5. We Don't See Enough Tiny Hats These Days.
Seriously, what's with all these full size hats?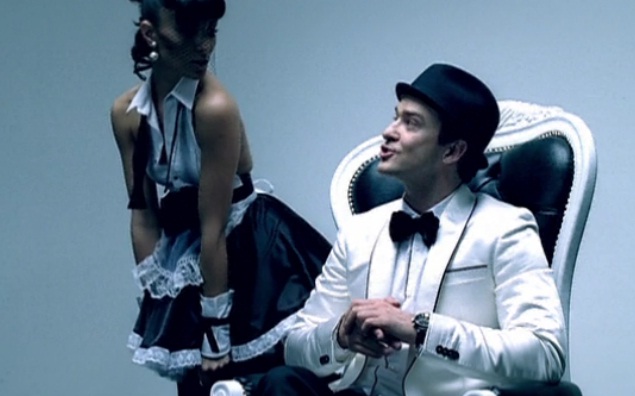 6. We Saw In Time, And It Was Not Spectacular Enough to Merit Lost Studio Time.
You can chase Amanda Seyfried in real life all you want. Just don't say you don't have time for music and then go make a movie that doesn't blow our minds. 
7. The Dancing. Oh, The Glorious, Wondrous Dancing. 
If this return to music isn't real, prepare to find me plastering my walls with old Tiger Beat posters until the dream comes true. 
[Photo Credit: Daily Celeb, Jive Records, Interscope Records]