Justin Timberlake Says '20/20′ Album Part 2 Is Happening: Commence The Squealing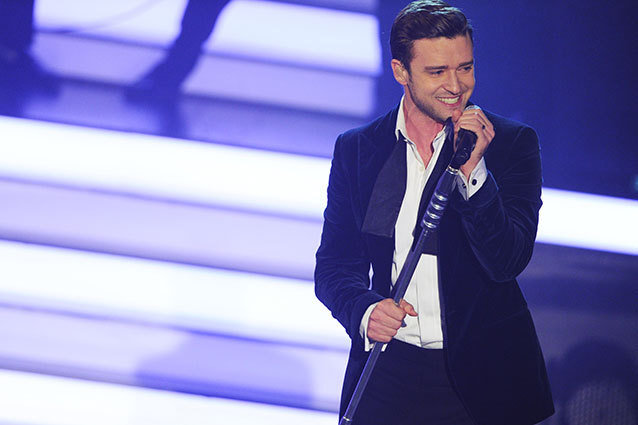 As it turns out, Questlove (or ?uestlove, if you're a purist) was right. When the Roots drummer (and music journalist, DJ, producer, professor, all around super human) announced on his blog that Justin Timberlake had only delivered half of the 20/20 Experience, some of us were inclined to think it was too good to be true. The first 10 songs, currently streaming on iTunes for free, are incredible (if a little long), could we really be lucky enough to get 10 more? According to JT, the answer is yeahhhhh.
RELATED: Questlove Announces Second Justin Timberlake Album
Monday night at a release party in Los Angeles, Timberlake confirmed the news of a second album, saying the rumors were true and that we've only heard the first half of the 20/20 Experience. While Timberlake has yet to announce a release date, his announcement was still met with delighted screams, according to The Hollywood Reporter. 
And scream we should. Timberlake's triumphant return (no matter how many people were originally disappointed by "Suit and Tie") has been a glorious one, full of dapper suits, sophisticated music, and yes, the abolishment of the JT curl (which is what I'm calling his specific brand of curly hairdo) for the slicked back suavity of his timeless new look.
RELATED: Justin Timberlake '20/20 Experience' Album Review
We've waited so long for this, how bad could it be to wait a bit longer for a double dose?
Follow Kelsea on Twitter @KelseaStahler
[Photo Credit: Felix Kästle/Picture Alliance/AP Images] 
---
You Might Also Like:


15 Oscar-Winning Nude Scenes


Young Jack Black Is Totally Unrecognizable