JWOWW Joined Snooki For The Most 'Jersey Shore' Baby Shower Ever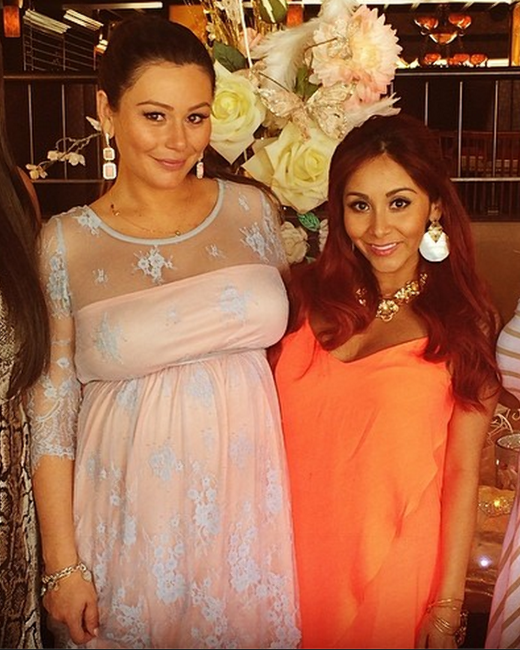 Instagram/snookinic
It's difficult to believe that these are the women we used to see falling over drunk in bars all over the Jersey Shore, but a lot has changed since MTV introduced us to Snooki, JWOWW, Sammi, and Deena. JWOWW just had a baby shower that many of her former Jersey Shore cast mates attended, and things looked pretty sweet:
The best part about this picture is that we get to see the two roommates turned best friends turned pregnancy buddies side by side. It just makes the whole thing real.
Snooki (Nicole Polizzi) is getting ready to welcome her second child with fiancé Jionni, and this will be the first child for JWOWW (Jennifer Farley) and her fiancé Roger Mathews. If Sammi gets pregnant next, the world may actually stop spinning. 
Follow @Hollywood_com Follow @shannonmhouston