Can Kanye West And Steve McQueen Please Become BFFs?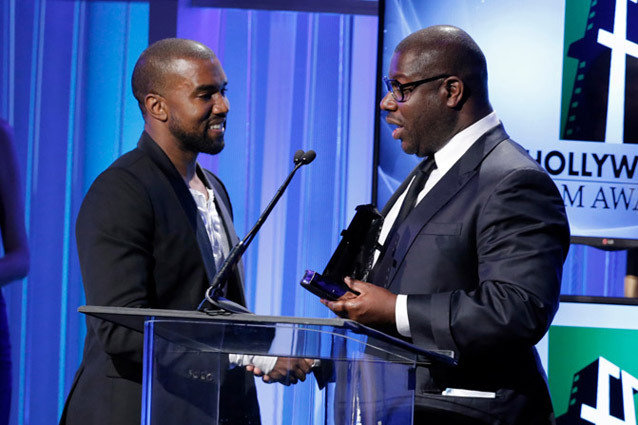 AP Photo
At the 2013 Hollywood Film Awards, something awesome happened and we're hoping it turns into a series of more awesome happenings. Kanye West presented 12 Years A Slave director Steve McQueen with the award for Breakout Director earlier this month, and McQueen later came out and described Kanye as an artistic genius. These two are totally into each other, and this is a good thing. A lot of people don't know it, but the two artists have already worked together, with McQueen handling the visuals for Kanye's recent MTV VMA performance of "Blood On The Leaves."

Right now McQueen is riding on the success of his new film, and we're expecting that ride to continue as awards season approaches. Wouldn't it be cool if, during this time, he and Yeezy seriously cultivated their friendship and became BFFs? Oh, the collaborative projects we envision! Kanye could handle the score on Mcqueen's next project, or McQueen could direct an insanely dope video for Kanye. We're thinking the actual video for "Blood On The Leaves" could use a little McQueen-age.
But Kanye has also dabbled in filmmaking (lest we forget Runaway), and we could see these two collaborating on a visual project that would change the game. We don't actually care what they do, we just hope something happens…and fast.