Kanye West Can't Keep His Pants on Around Kim Kardashian — PIC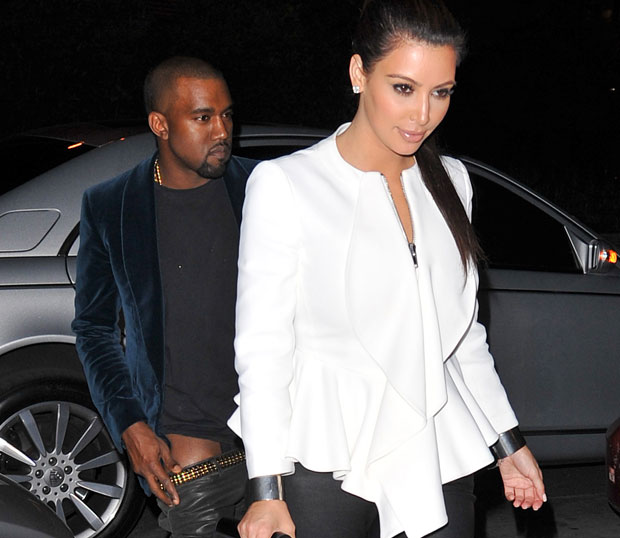 Ellen DeGeneres, you now have a new target. The comedienne has spent many a minute on her show ribbing Justin Bieber for his pants-wearing etiquette. (What kind of world do we live in that there is such a thing?) But Kanye West might just wear down DeGeneres even further, thanks to this pic of the rapper on a date with Kim Kardashian. West, you have officially forced us to dig into our 2010 pop culture references: General Larry Platt wants to have a word with you.
Surely you could do better, Ellen. Otherwise we'll just have to dig into our 1999 pop culture references and wonder what Ross Gellar is doing out on a date with Kardashian. Please, Ellen, your move! 
[JosiahW / Splash News]
More:
Justin Bieber Shows Off New Album Cover — Pics