Kanye West & Jay-Z Debut 'No Church in the Wild' VIDEO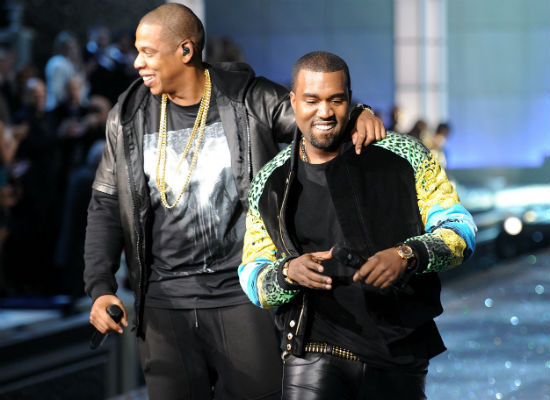 Earlier today, Kanye West and Jay-Z debuted the latest video off their 2011 collaborative album Watch The Throne. The song, fresh off the heels of being featured in Baz Luhrman's new trailer for The Great Gatsby, the new video positions the song in a slightly different—and far less oppulent—light.
Set in streets of what looks like a destroyed historical city, the video opens with a molotov cocktail and doesn't slow down from there. The similarities to the Occupy Movement that was especially prevalent earlier in the year are a stark contrast to the world of Jay Gatsby. Visual representations of strife, anger, frustration run rampant through the video, juxtaposed to the marble statues (that feel hunched over in grief when threaded throughout the other imagery) is an interesting commentary about the relationship of history, protestors and government. Oh yeah, they also have lasers at the end which is pretty cool, if you're into lasers. The elephant at the end is also probably a metaphor for something, surely.
Check out the video below:
Follow Alicia on Twitter @alicialutes
MORE:
'The Great Gatsby' Trailer: The Baz Luhrmann CliffsNotes
Luhrmann used Jay-Z to boost Great Gatsby scenes