What Does Kanye West's Mysterious 'June Eighteen' Tweet Mean?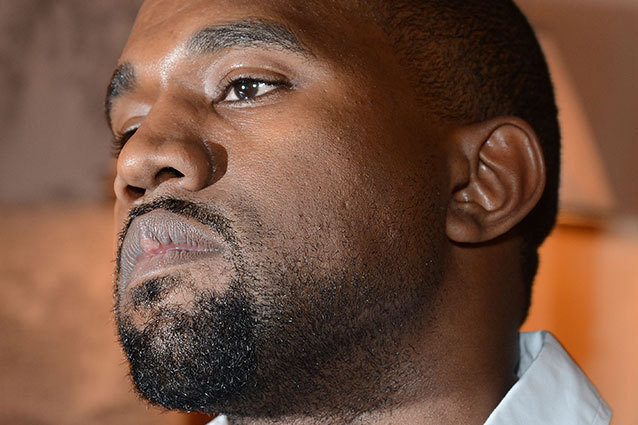 Whatever big plans you have for the upcoming months — moving to a new apartment, taking a trip to the Netherlands, disregarding societal customs at Bonaroo — cancel 'em. You'll need to free up your schedule, because the horizon promises what very well might be the most important thing to ever happen. After all, this sort of gravity must be assumed in conjunction with the cryptic messages of a prophetic voice like Kanye West, an icon whose grandeur can never be overstated. In the latest demonstration of our culture's appropriately aligned values, West has earned more than 15,000 retweets for a message he posted Thursday morning: "June Eighteen."
June Eighteen

— KANYE WEST (@kanyewest) May 2, 2013
Stirring. Provocative. Inspirational. We wonder, we hope, we theorize. While we await with bated breath the answer to this existential question, we revel in the mystery, chauffeuring a few possibilities through our synapses on what exactly might be going down this coming June 18th…
A new album from West
The first thought, and a likely possibility, is that West will release new tunes on this day. It's been more than two years since his last studio release, My Beautiful Dark Twisted Fantasy, and it's about time he graced his public with another.
A new concert tour
If not an album, then maybe a string of performances, set to kick off on the 18th of June?
The due date of his Kardashian offspring
We first learned of Kim Kardashian's pregnancy back in December of 2012. Assuming that she kept the news under wraps for a couple of months, June 18 is a feasible date for the expected birth.
The revival of the Dr. Donda West Foundation
Kanye's charity, which fought against dropout and illiteracy rates for American students, ceased operations in 2011. Maybe the music artist is kicking back up with his philanthropic efforts by reopening the institution, named for his late mother. 
Waterloo Day
Among West's most well documented passions is his love for British history. Every year, the United Kingdom commemorates the Battle of Waterloo on June 18, and will perhaps this time be joined by a reverent Kanye.
The birthday of Hollywood.com Photo Director Tiffanie Graham
Little known fact: Kanye and Tiffanie are quite close. He's probably planning a surprise party, hence the nebulous message. Don't tell her.
What are your theories?
Follow Michael Arbeiter on Twitter @MichaelArbeiter
More:
Kim K and Kanye Might Name Their Baby North West
Kanye West Might Name New Album 'I Am God'
Ray J Casts Kim K Lookalike in 'I Hit It First' Music Video
---
From Our Partners:


Beyonce Flaunts Bikini Bod for H&M (Celebuzz)


33 Child Stars: Where Are They Now? (Celebuzz)