The Saddest Thing You'll Read Today: Karen Black Is Crowdfunding Her Cancer Treatment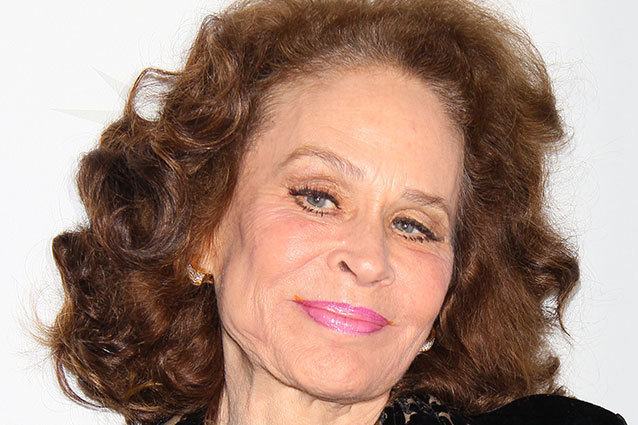 Life can be tough for movie stars who've faded from public view. Just look at Karen Black. She appeared in some of  the most prominent films of the '70s, like Five Easy Pieces, Nashville, The Great Gatsby, and Family Plot. But, despite being regularly employed ever since, her parts got smaller and smaller. Now, she's been struggling to pay for her own cancer treatment. Luckily, though, there are fans who remember her.
Black's husband, Stephen Eckelberry, realized that Black still has a following, so he set up a crowdfunding campaign to help with their medicals bills and finance an experimental treatment in Europe his wife thinks may help her condition. In November of 2010 she was diagnosed with ampullary cancer, which was treated by removing most of her pancreas and having her submit to intense doses of radiation. By the summer of 2011, it seemed she was in remission, but by early 2012 another tumor formed in her lower back that eventually spread to her lungs. What savings they possessed had already been spent on her previous treatment, so, to enable her to travel to Europe to try this different approach, Eckelberry set up a page on GoFundMe.com and established a fundraising goal of $32,000.
Why is the 'Veronica Mars' Kickstarter So Polarizing?
"Some of you may remember my wife, Karen Black," Eckelberry wrote in a statement on the page. "She contributed tremendous work as an actress in movies of the seventies and eighties. If you've ever enjoyed her work, now is your chance to reach back to Karen – because Karen needs your help…. So here is the big question; why would someone like Karen need money? Yes, she was an actress in movies, but most of the high-paying work dwindled out many years ago. She has a modest pension and medical insurance (thank goodness), but as anyone knows who has fought cancer, that is not enough. In the last two years we have used up all of our savings keeping Karen alive – traveling – treatments, getting people to help her. We have nothing left. And the European treatment is not covered by insurance."
As of March 27, they've already received $45,454 from over 4,000 contributors, so maybe this story will have a Hollywood ending after all. 
Follow Christian Blauvelt on Twitter @Ctblauvelt
[Photo Credit: JB Lacroix/WireImage] 
---
You Might Also Like:


15 Oscar-Winning Nude Scenes


10 Insane 'Star Wars' Moments You Didn't Notice