Kate Upton Addresses 'Fat' Comments, Becomes Accidental Role Model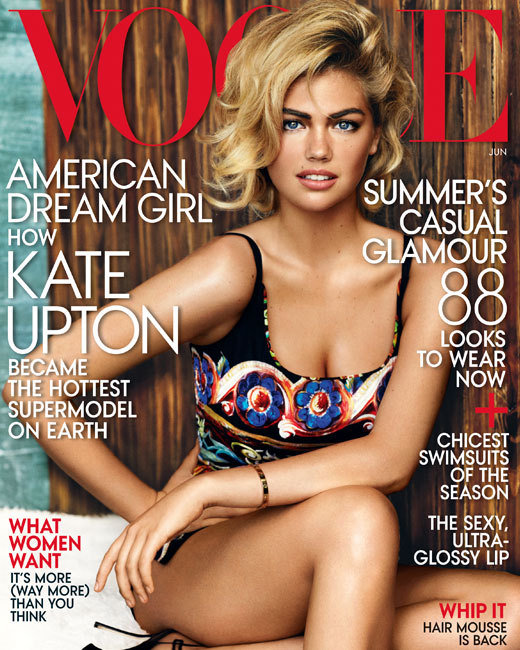 Kate Upton, you just became my new favorite person. Not only are you gorgeous in a friendly way (it makes sense, just think about it), you are a down-to-earth, refreshing specimen of a human. Bravo, lady.
Upton, who skyrocketed from unknown Florida bikini model to Sports Illustrated superstar, proved she isn't the average weight-obsessed model in an interview in June's issue of Vogue. "It was hard at first … You sit there and you're like 'Is something wrong with me?'" says Upton, regarding the rampant Internet conversations surrounding the question "Is Kate Upton fat?"
The gorgeous blonde is blessed with an ample bosom, something that apparently makes her detractors think she's "large," rather than seeing her as the glowing, shapely, extremely womanly lady she is. And it's the conclusion that this bombshell came to after the completely expected bout of self-doubt that sets Upton apart as a star who simply gets it.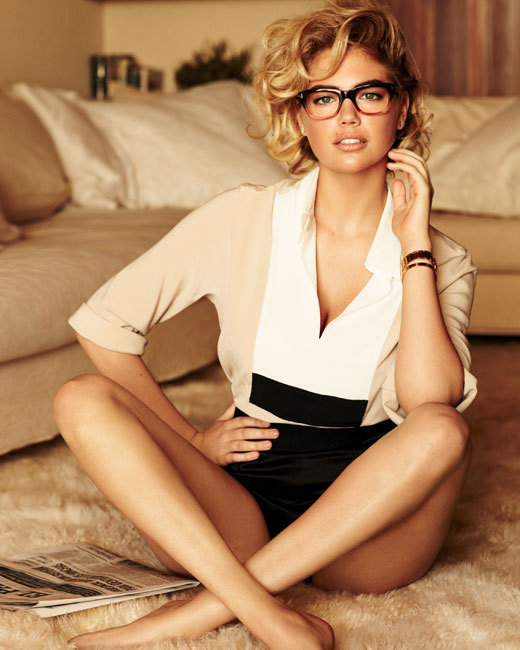 "The things that they're rejecting are things that I can't change. I can't change my bra size. They're natural! I can work out and I can stay healthy and motivated, but I can't change some things. I really just live my life. I love my body. It's what God gave me! I feel confident with myself, and if that inspires other women to feel confident with their bodies, great," she says.
The cover girl does, of course, mention in the interview that because of her profession as a model, she's got to eat healthy. She steers towards chicken and fish, and when asked about whether or not she eats those messy Carl's Jr. burgers she so sexily advertized, Upton was upfront: "No, I can't do that." But the difference is that, unlike other girls (we're looking at you, Blake Lively) who claim they still eat greasy food and baked goods on the regular, Upton is candid about the nature of her job. Her job requires a certain appearance, and she works to maintain that. In a way, admitting that she doesn't eat cheeseburgers, is almost refreshing.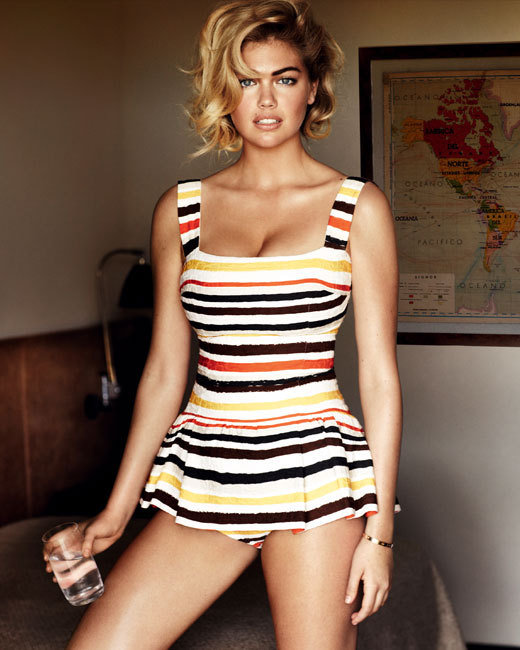 And that's because it helps highlight that Upton isn't on some tirade. She's not out to become the leader for the curvaceous women of the world. She's not even out to become a role model. And in that way, she inadvertently becomes an even better role model for other women and girls who question their God-given shapes. Upton is just living her life and accepting her (wonderful) body the way it is, even if some minds in the modeling world can't seem to wrap themselves around her alluring curves. She's not promoting this to become everyone's celebrity best friend; she's just doing her thing and being proud of her body. And that is exactly what every woman should be able to do. 
Follow Kelsea on Twitter @KelseaStahler
More:
Kim Kardashian's Pregnant Bikini Pic is Good For America
Bad Fashion is Not An Excuse to Fat-Shame Kim Kardashian
Jennifer Lawrence Talks About Her Weight Again 
---
From Our Partners:


What Happened to 33 Child Stars (Celebuzz)


40 Most Revealing See-Through Red Carpet Looks (Vh1)